Easily log references for your academic work and research by using citations on your branches. Exclusive to Ayoa Ultimate.
1. Open your mind map.

2. Click on the branch, then choose the attachment icon from the toolbar.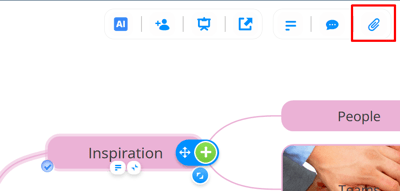 You can also right-click on the branch to access the context menu.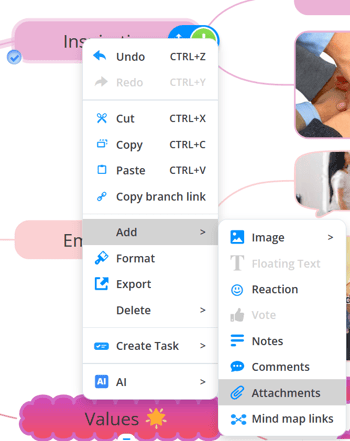 3. The attachment options will open in the side panel, where you can click on the citations tab.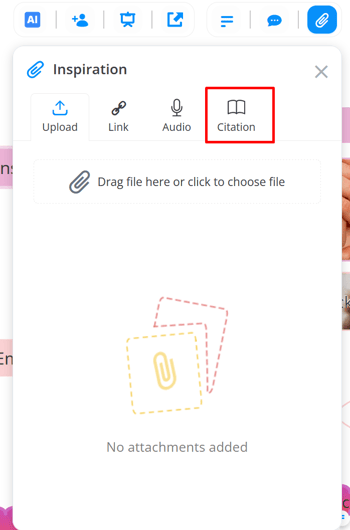 4. You can choose from a selection of options that will enter the citation information automatically for you.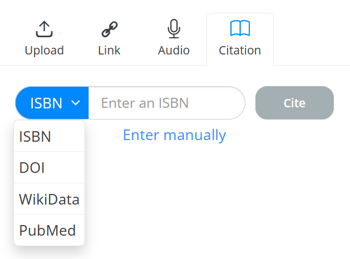 Or you can opt to manually enter in the data yourself in the reference style you require.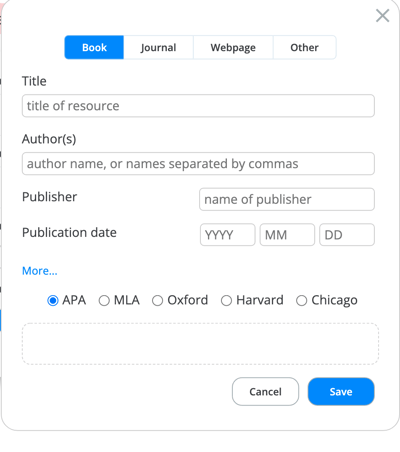 5. If you opt for a pre-set source, you just need to enter the code of of your source, then click Cite.

6. All the information will be pre-populated for you. You can make adjustments to the citation including the reference style before clicking Save to add the citation to your branch.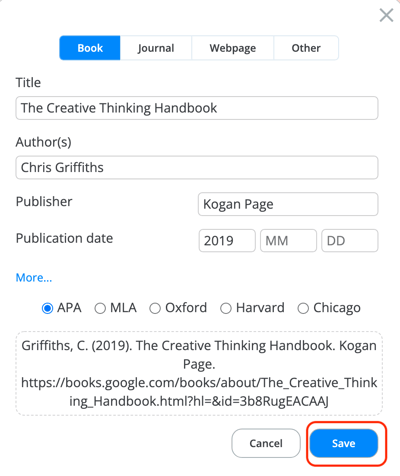 7. The citation will now be added as an attachment.