A picture speaks a thousand words; add images to your mind map branches.
Adding Cover Images to Box Branches:
When using the Box Map, Direction Map, Line Map, or Gradient styles images are added within the text box.
1. Click on the branch you would like to add an image to. Click on the image icon.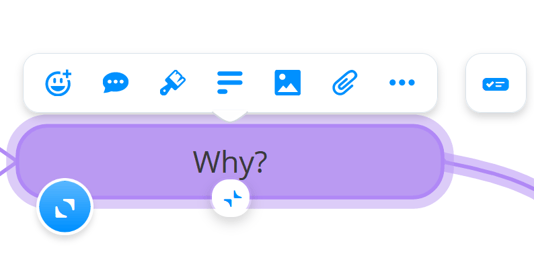 2. This will open the image options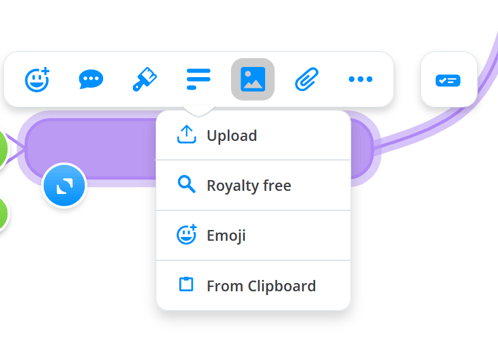 3. The image options are:
Upload an image from your own device.
Search for a Royalty free image ( Unsplash).
Use an Emoji as an image.
Images saved in Clipboard
4. To add an image from your computer, click 'Upload'. This will then open a new window prompting you to drag and drop or click to add an image from your computer.

5. You can then choose what section of the cover image you would like to show on your branch. Click 'Add Image' when done.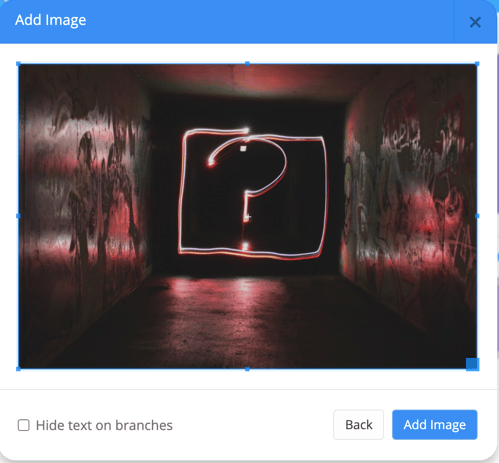 6. Alternatively, if you choose the 'Royalty free' option, you will then be prompted to type in a keyword. Click 'Search' or hit Enter on your keyboard when done. You will see a list of stock images appear based on your search entry.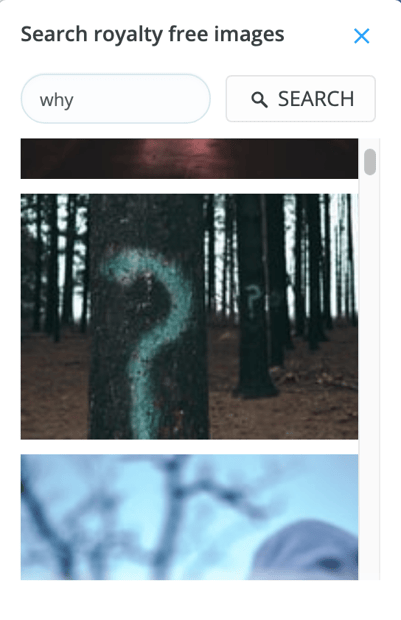 7. Once selected, the image will be added to your branch.

8. To add an image from a Clipboard, use the right-click on the chosen image on your computer and click the 'From Clipboard' option. This will open a window with the image edit settings.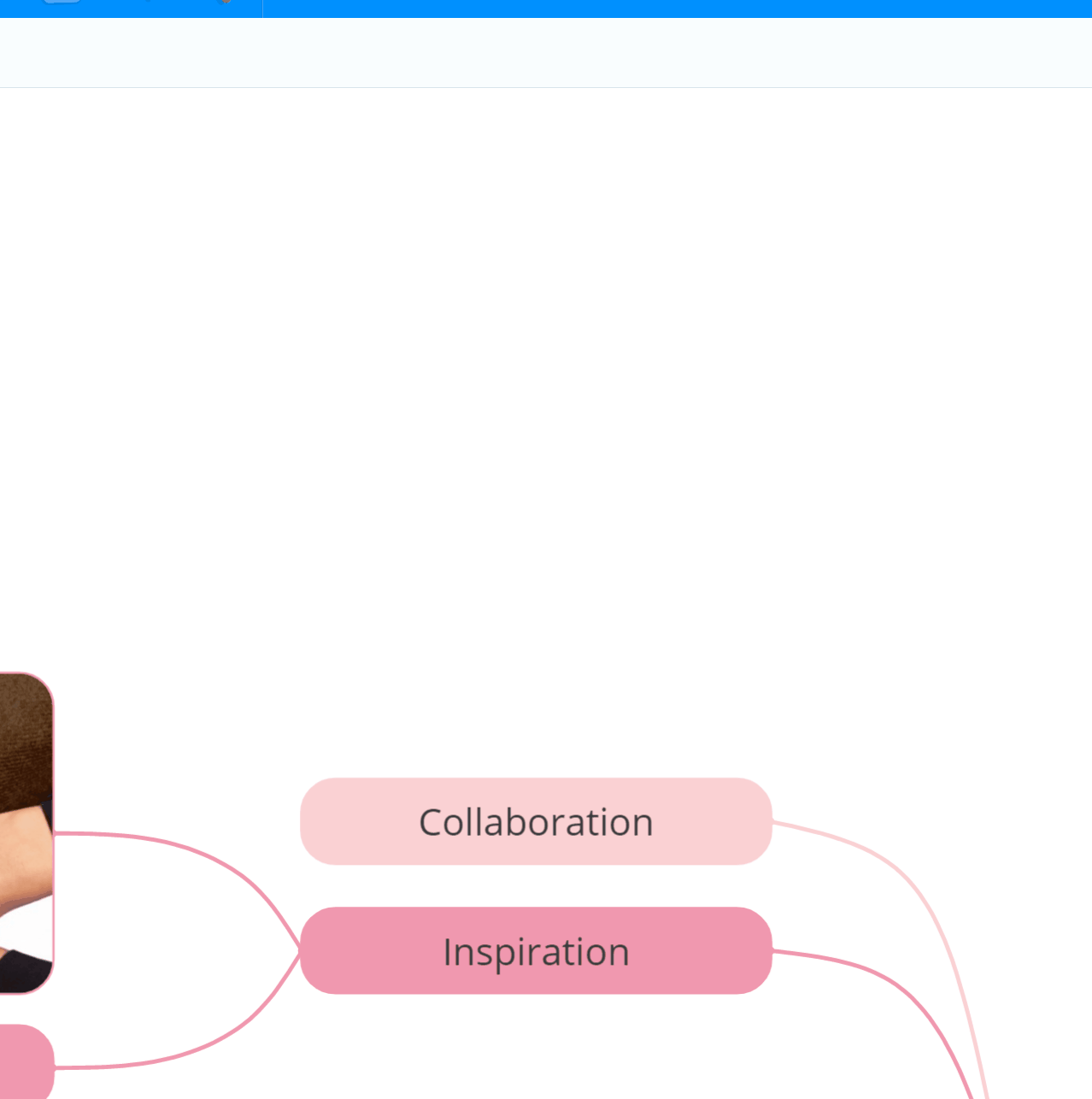 9. There are extra options to customize the format of images within box branches, to access these options click on the image icon again then click "Edit Image".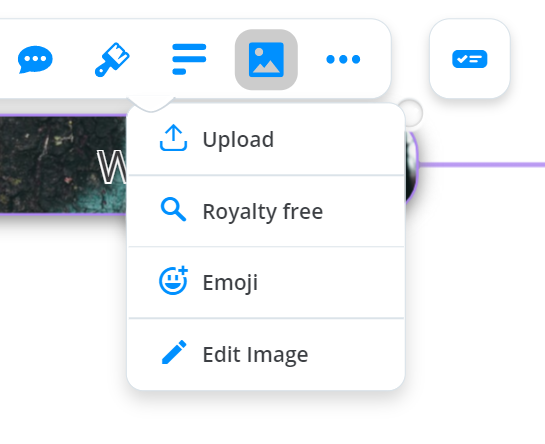 10. This will open the image edit menu underneath the branch.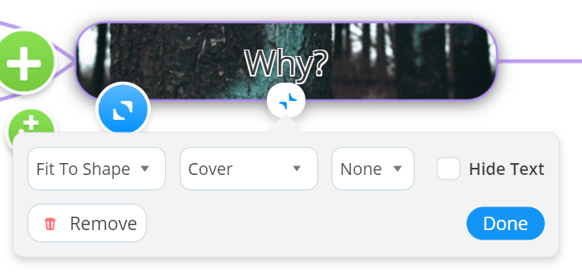 11. Click on "Fill" to choose how the image is displayed: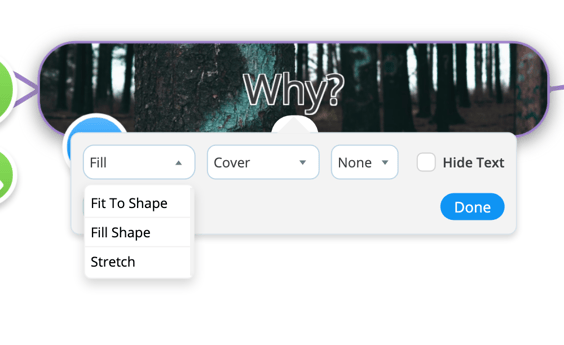 12. "Image Align" allows you to change the image from a full cover image to a smaller image within the text box. There are different alignment options to choose from. Click on "cover" to view the other options: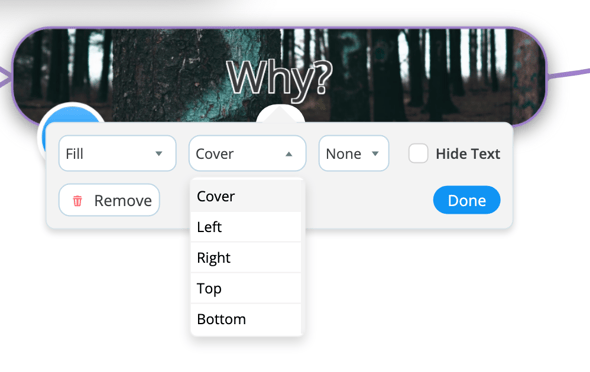 13. If you choose an alignment other than "cover" you can choose the size of the image.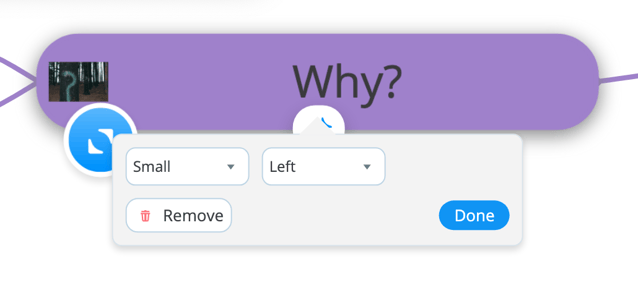 14. Click Done to exit the menu.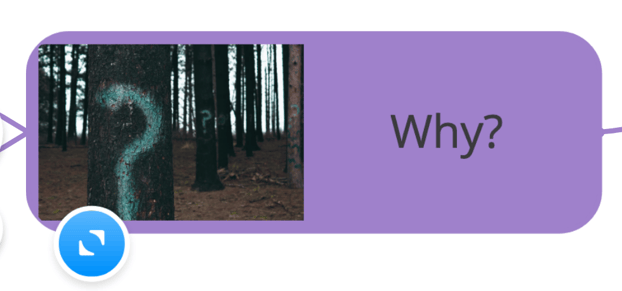 Adding Images in the Organic Style
When you add an image in the Organic mind mapping style the image is added on the canvas next to the branch.
1. Select the branch and click image icon.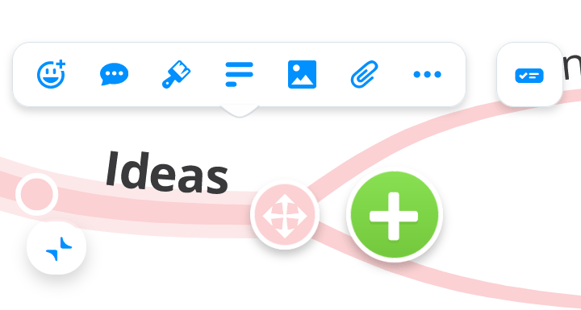 2. Choose to either upload your own image from your device, search for a royalty free image or add an emoji as an image, or use the copied image from the Clipboard.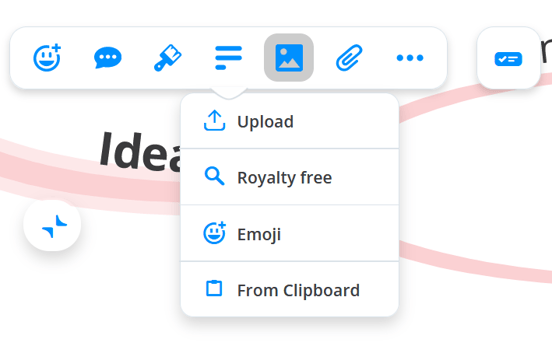 3. Search for and select your image.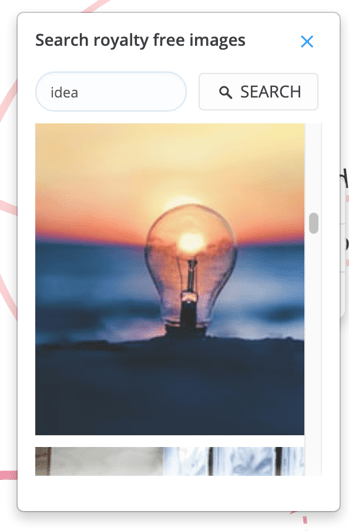 4. The image will now be added next to the branch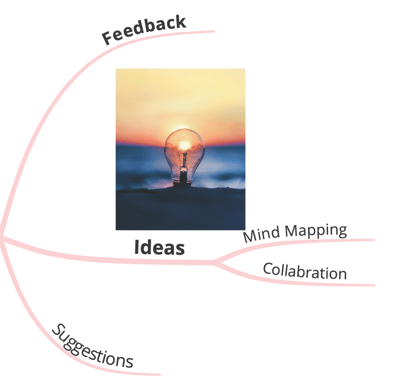 5. Use the green arrows to rotate your image. Use the dots at the corners of the image to make it bigger or smaller.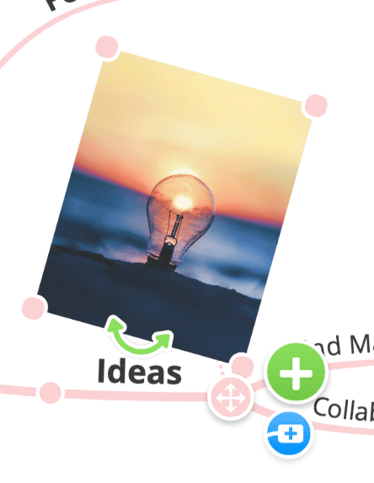 6. You can drag the image around the map.