Identify yourself as a Task Board member by adding an Avatar image to your Ayoa account.
1. To add an image to your Ayoa account, click on the menu situated in the top left-hand corner of the app.

2. Then, scroll down the menu, click on Settings, then choose "Account Settings".

3. In your account settings click on Profile to edit information such as your name, email address and time zone, scroll down the page to view your avatar.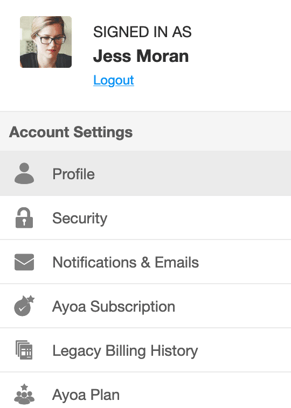 4. You will be able to Upload or Remove your avatar by tapping on the appropriate icon.

5. To Upload an Avatar, select an image from your Computer. Once you're happy with your choice, select open for the image to upload. If you would like to delete the existing picture, click 'Remove Avatar Image,' and your image will be removed.