If you have lots of boards, from time to time you might think about getting rid of boards that you no longer use or need. Learn how with this quick guide.
If you think you might use it again in the future or want to keep it for reference you can archive the whiteboard. Archiving is not permanent and the whiteboard can be restored at any time.
If you and your team are confident the whiteboard will never be needed again, you can delete it. Please note that deletion is permanent and once deleted it cannot be restored. Please be sure that you or anybody else will definitely not need the whiteboard again before deleting it.
How to archive a whiteboard
1. Open the whiteboard you want to archive.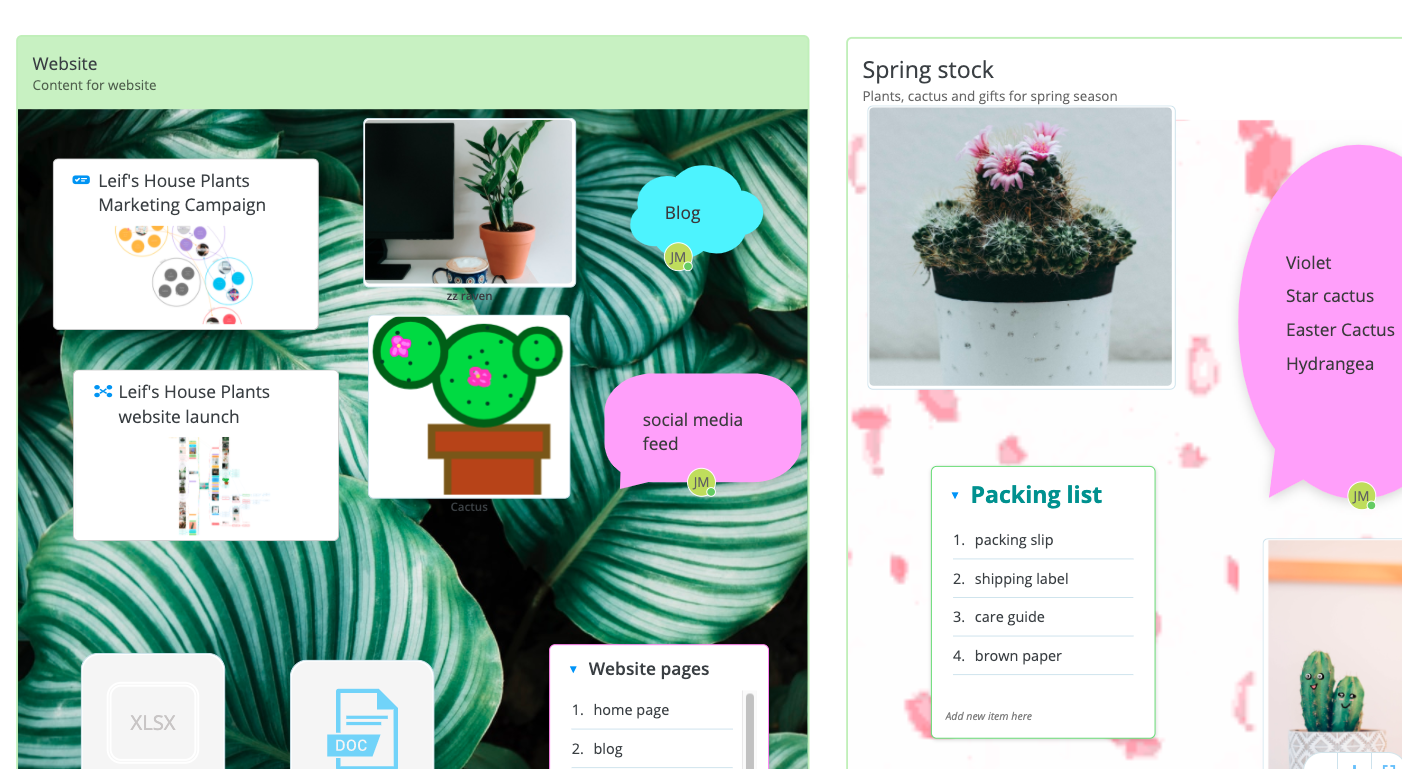 2. Click on the Board Options icon.

3. This will open your board settings.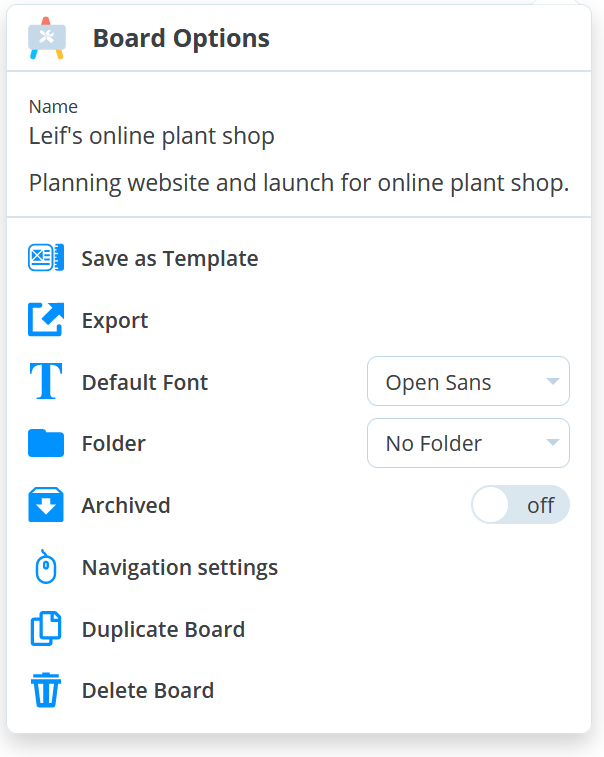 4. Next to "Archived", move the slider to the right.

5. You will be asked to confirm that you want to archive the whiteboard. Click OK.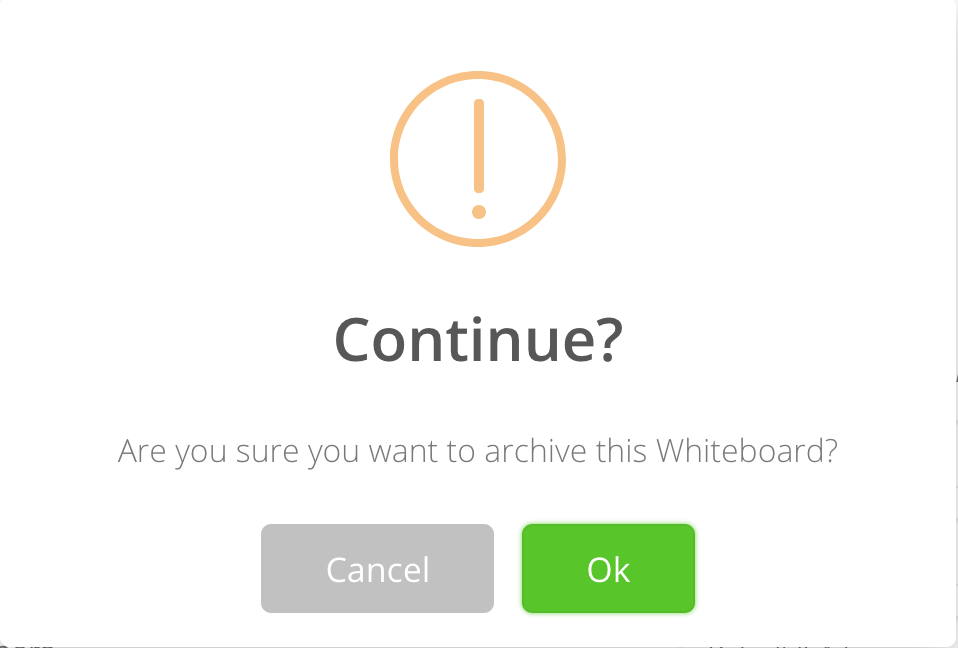 6. The board will now be archived.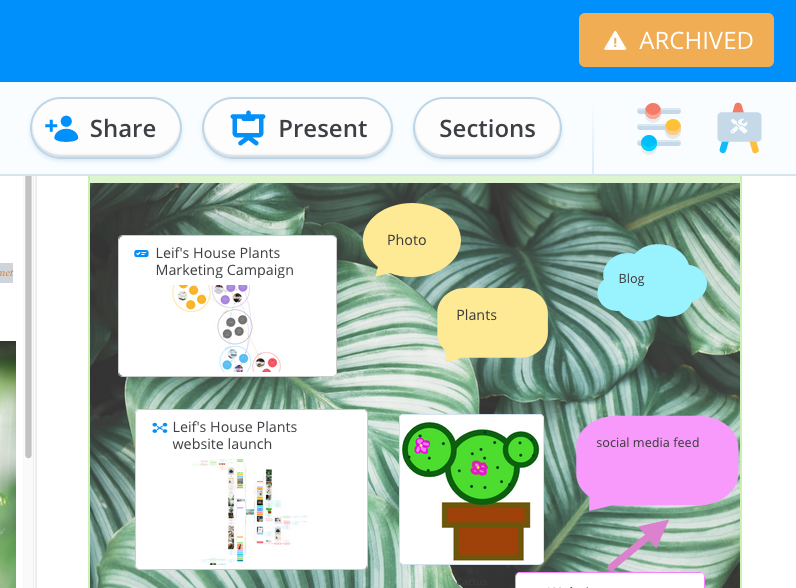 How to unarchive a whiteboard
1. Navigate to the home page.
2. On the bottom of the left-hand column click on "Archive".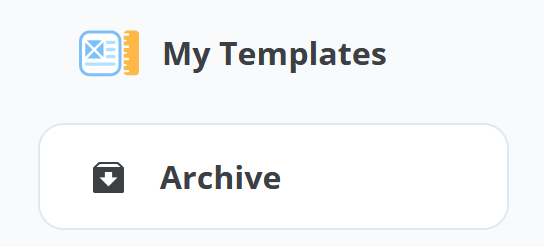 3. This will open a list of archived boards. Click on the whiteboard you would like to unarchive.

4. Once open, click on the Board Options icon.

5. Move slider next to "Archived" to the left.

6. Confirm "OK" to unarchive the whiteboard.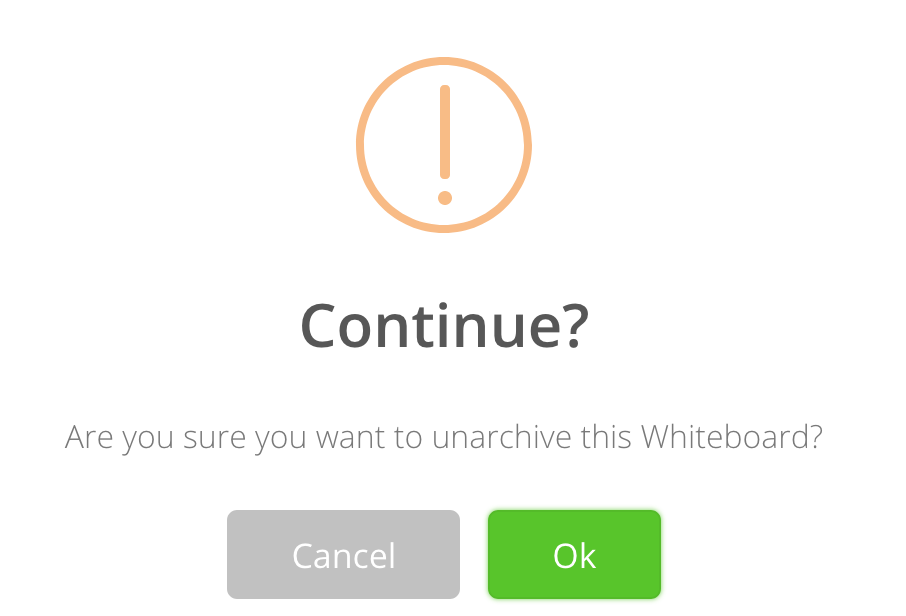 7. The whiteboard will now be restored.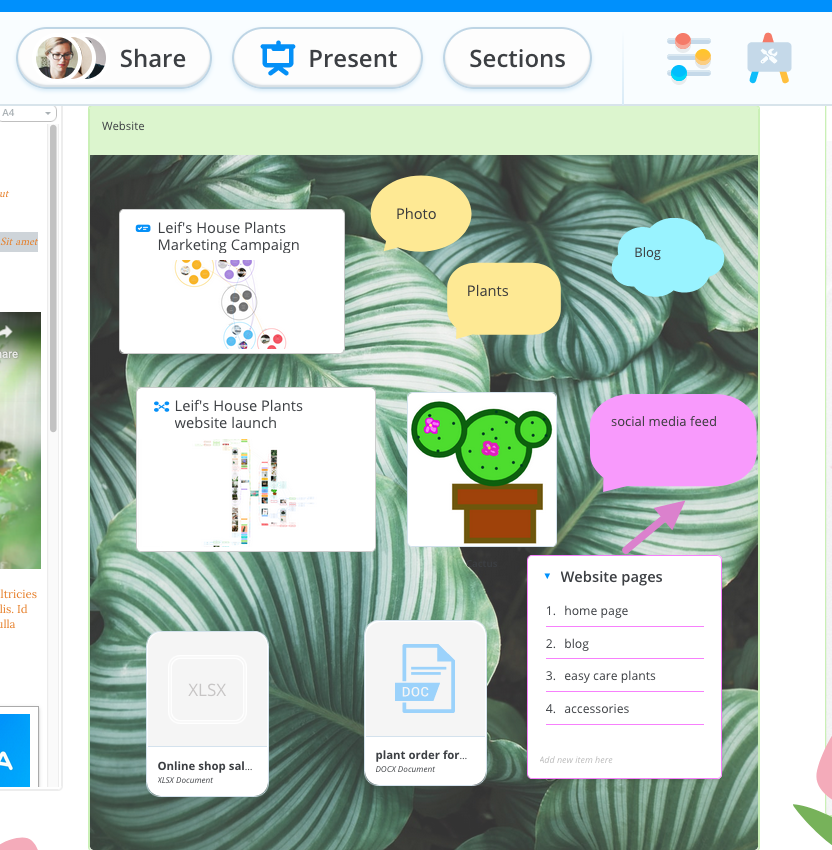 How to delete a whiteboard
Warning- Deleting a whiteboard is permanent and cannot be undone
1. Open the Board Options in the whiteboard you wish to delete.

2. This will open the settings.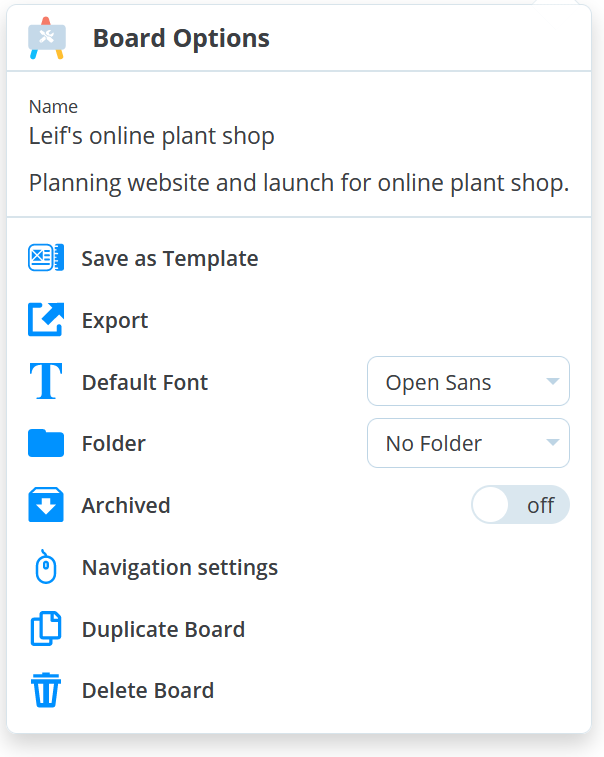 3. Click on the Delete Board option.

4. Click yes to delete the whiteboard, click no to cancel. Once you delete the board it cannot be restored.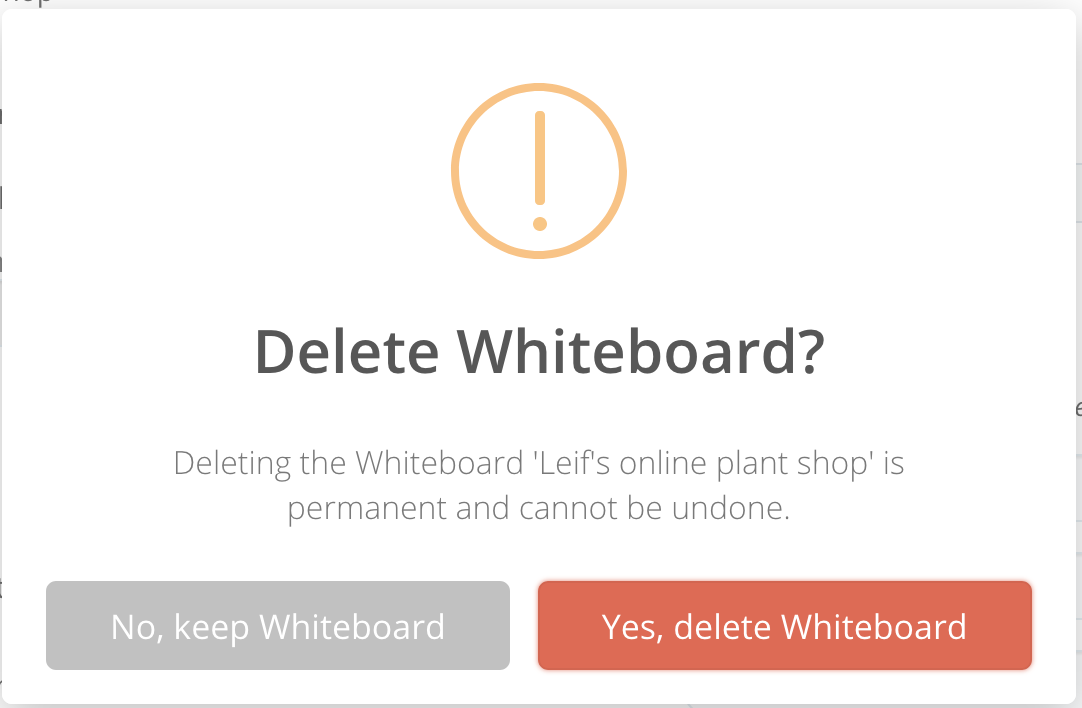 FAQ
I deleted my whiteboard by mistake, can I undo it?
No, once the whiteboard has been deleted it cannot be restored. Please be sure BEFORE you delete the whiteboard. If you are unsure, we would suggest archiving the whiteboard instead.