Exclusive to Ayoa Ultimate, Ayoa Video chat allows you to have a video call from within Ayoa, ensuring that your team can still work together as efficiently as possible.
Utilise our other features to facilitate your meetings more effectively.
Have your meeting on Ayoa Video whilst Mind Mapping your outcomes.
Discuss your strategy on Ayoa Video and set out the structure of your project in Workflow
Agree your schedule on Ayoa Video and set-it up on the Gantt Timeline.
Create and delegate tasks as you discuss them on Ayoa Video.
Please note: Ayoa video meetings allow a maximum of 75 participants per call. Video meetings are available on the Ayoa Ultimate web app only.
Powered by Jitsi
Unfortunately Jitsi is not supported on older versions of Safari such as 13.1.2, if you experience issues please switch to a different web browser
Start an Ayoa Video call from Ayoa Chat
1. Open Ayoa Chat by clicking the speech bubble in the top left corner.

2. Either create a new chat or open an existing one from your list.

3. Click the video camera icon from the top of the chat box.

4. Click 'Start Ayoa Video'.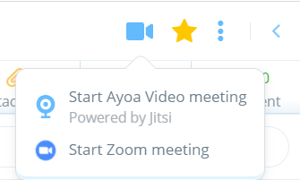 5. This will launch a window within Ayoa. When the video chat is open you can still continue using Ayoa as usual.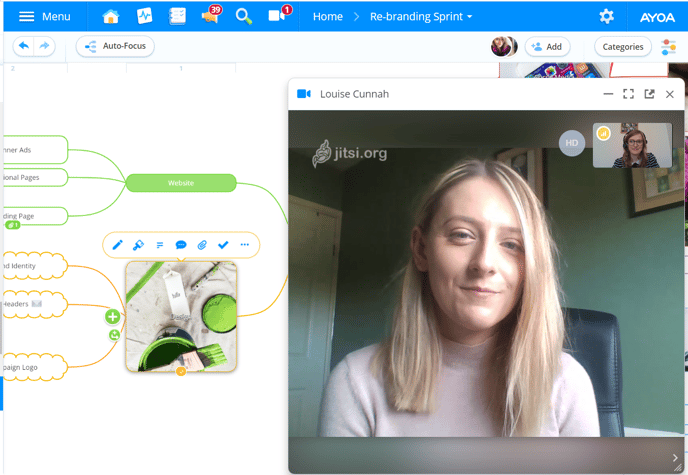 6. By hovering over the bottom part of the Video window you will be able to access the controls.

From left to right: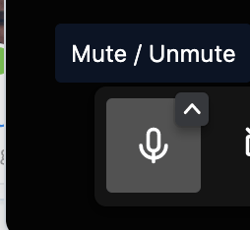 Mute and unmute yourself to allow others to speak uninterrupted.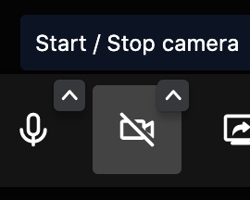 You can turn your camera on or off.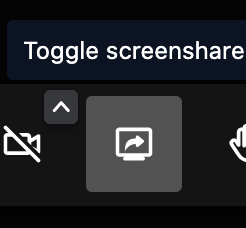 If you need to share your screen, please click this button and choose which screen you would like to share.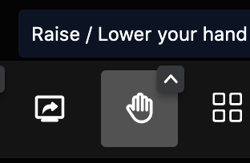 Indicate you would like to ask a question without interrupting by clicking the 'Raise hand' icon.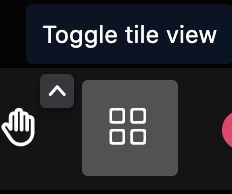 Arrange how other peoples videos are arranged on screen.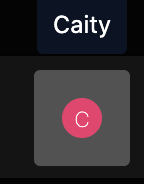 Invite other users.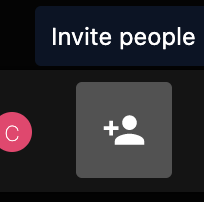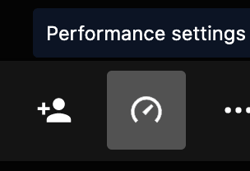 View additional settings by clicking ".."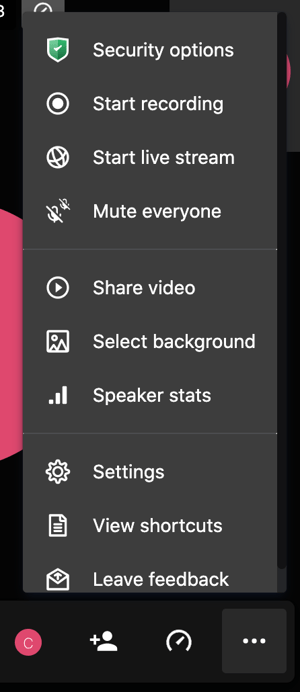 7. To end the video call click X in the top right hand corner of the video, then click 'Ok' to confirm.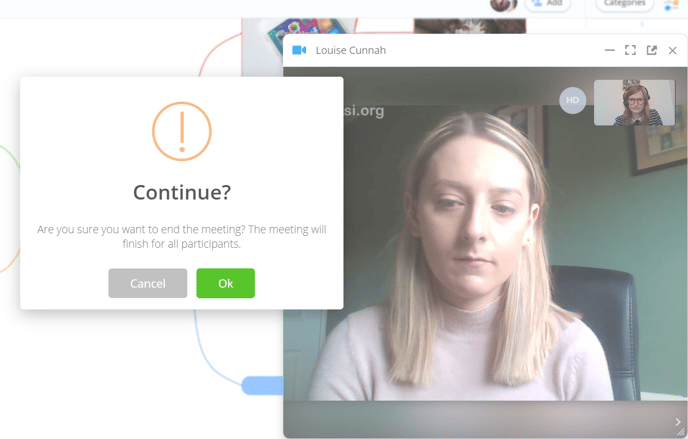 Recording the Video Call
If you need to record the call, you can do this via a Dropbox account.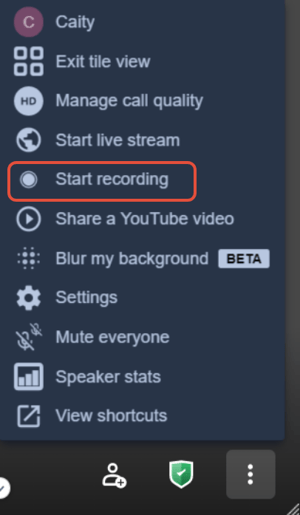 You will be prompted to log into your Dropbox account.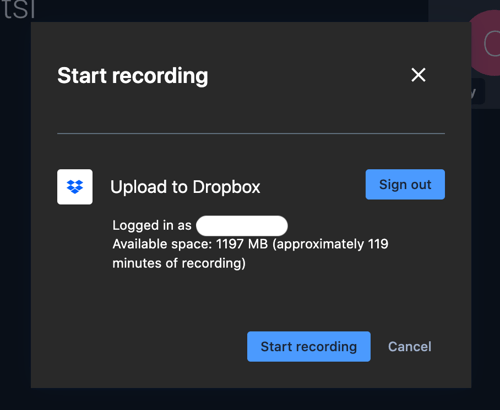 When the recording is about to start, all participants will receive a visual and audio warning that the meeting will now be recorded.

When the meeting is being recorded, there will be a message at the top of the video meeting saying 'Rec'.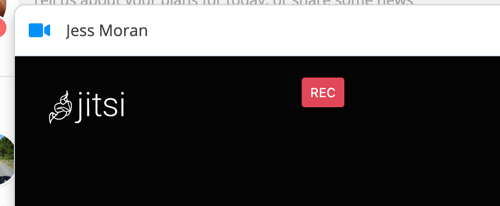 When you want to finish the recording, navigate back to the menu options and click 'Stop recording'. The mp4 file will be available in your DropTask account under 'Recordings'.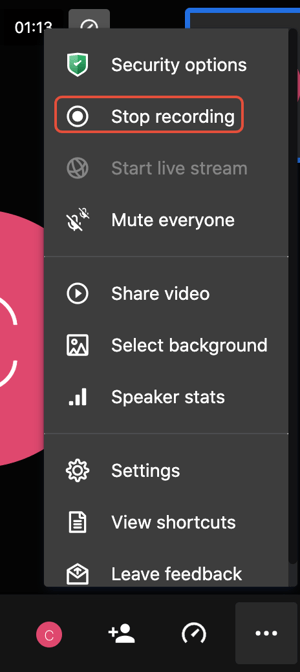 Start an Ayoa Video call from a Board
There is also the option to launch a a group chat straight from a mind map, whiteboard or task board. Everyone on the task board will be invited to the chat, once the chat is open you can start the Ayoa Video call.
1. Open the Task board, then click on 'Share'.

2. Choose 'Add Chat'.
3. This will create a new group chat with everyone on the board. Click the video camera and choose 'Ayoa Video Meeting' to launch the video call.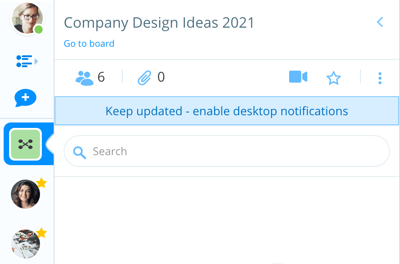 3. The Video chat will now open on the task board, inviting anyone on the group chat to join.