With the rise in remote working, communication is more important than ever before. Exclusive to Ayoa Ultimate, easily launch a new Zoom call directly from Ayoa, ensuring that your team can still work together as efficiently as possible.
Utilise our other features to facilitate your meetings more effectively.
Have your meeting on Zoom whilst Mind Mapping your outcomes.
Discuss your strategy on Zoom and set out the structure of your project in Workflow
Agree your schedule on Zoom and set-it up on the Gantt Timeline.
Create and delegate tasks as you discuss them on Zoom.
* Please note: Zoom meetings allow up to 100 participants for a maximum of 40 minutes unless you have a paid Zoom account. Video meetings are available on the Ayoa Ultimate web app only.
Launch a Zoom call from Ayoa Chat
1. Open Ayoa Chat by clicking the speech bubble in the top left corner.

2. Either create a new chat or open an existing one from your list.

3. Click the video camera icon from the top of the chat box.

4. Click "Start Zoom meeting".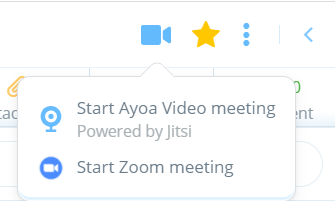 5. You will now be prompted to launch Zoom, click "Open "Zoom Meetings".

6. Once open you just need to wait for the other members to join the meeting. If you minimise the zoom window you can view your Zoom meeting whilst still collaborating on task boards or mind maps.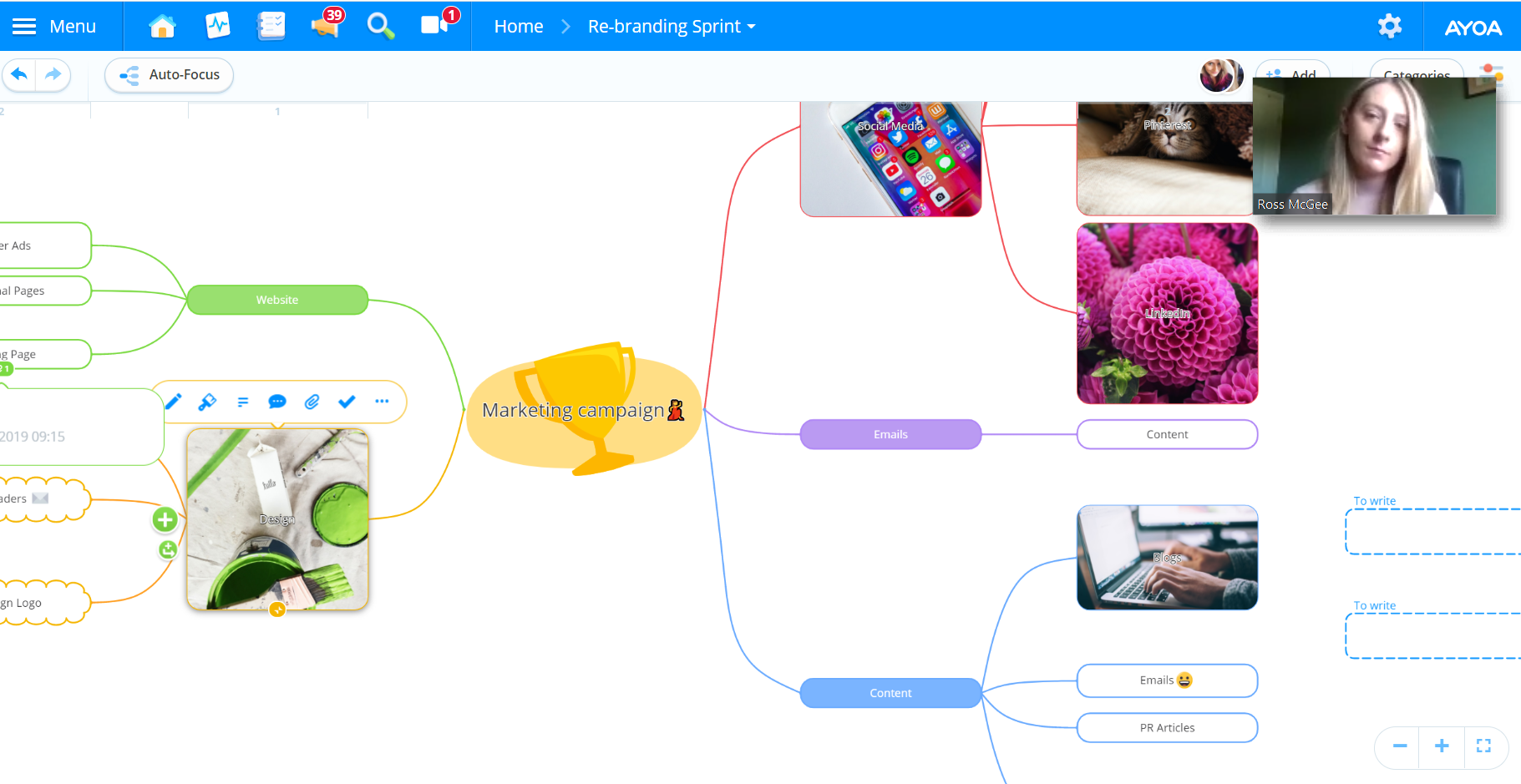 7. If you are invited to a Zoom meeting simply click "Open".

Launch a Zoom meeting from a Board
There is also the option to launch a a group chat straight from a mind map, whiteboard or task board. Everyone on the task board will be invited to the chat, once the chat is open you can start the Zoom call.
1. Open the Task board, then click on "Share";

2. Choose "Add Chat"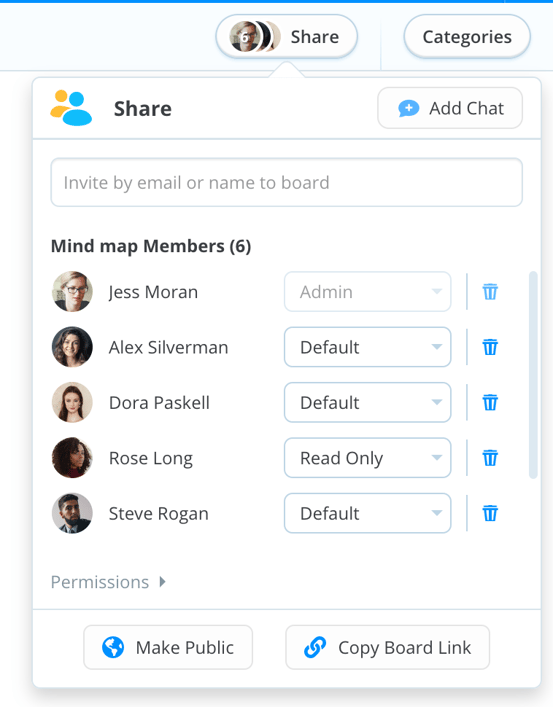 3. This will create a new group chat with everyone on the board. Click the video camera and choose zoom to launch the zoom call.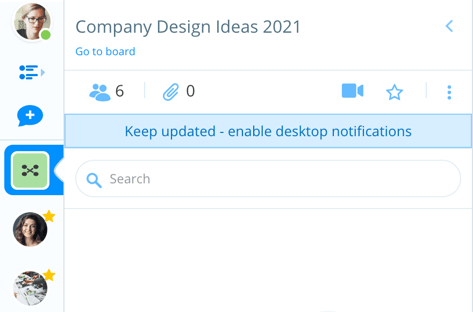 4. Sign into your Zoom account.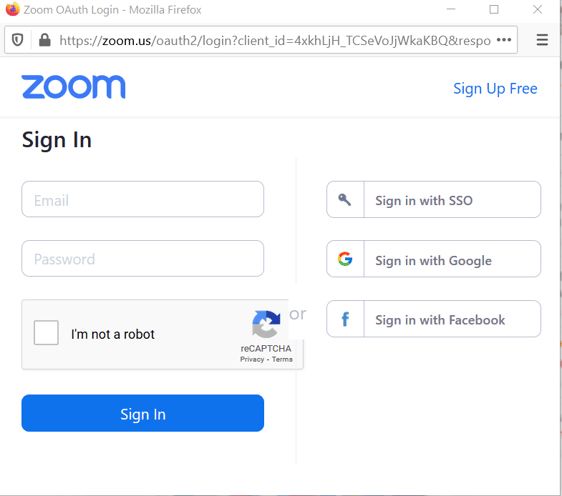 6. This will launch the Zoom meeting, inviting everyone who is part of that Task Board.

8. Minimising the Zoom window will allow you to still view the Zoom call whilst continuing to work on your task board.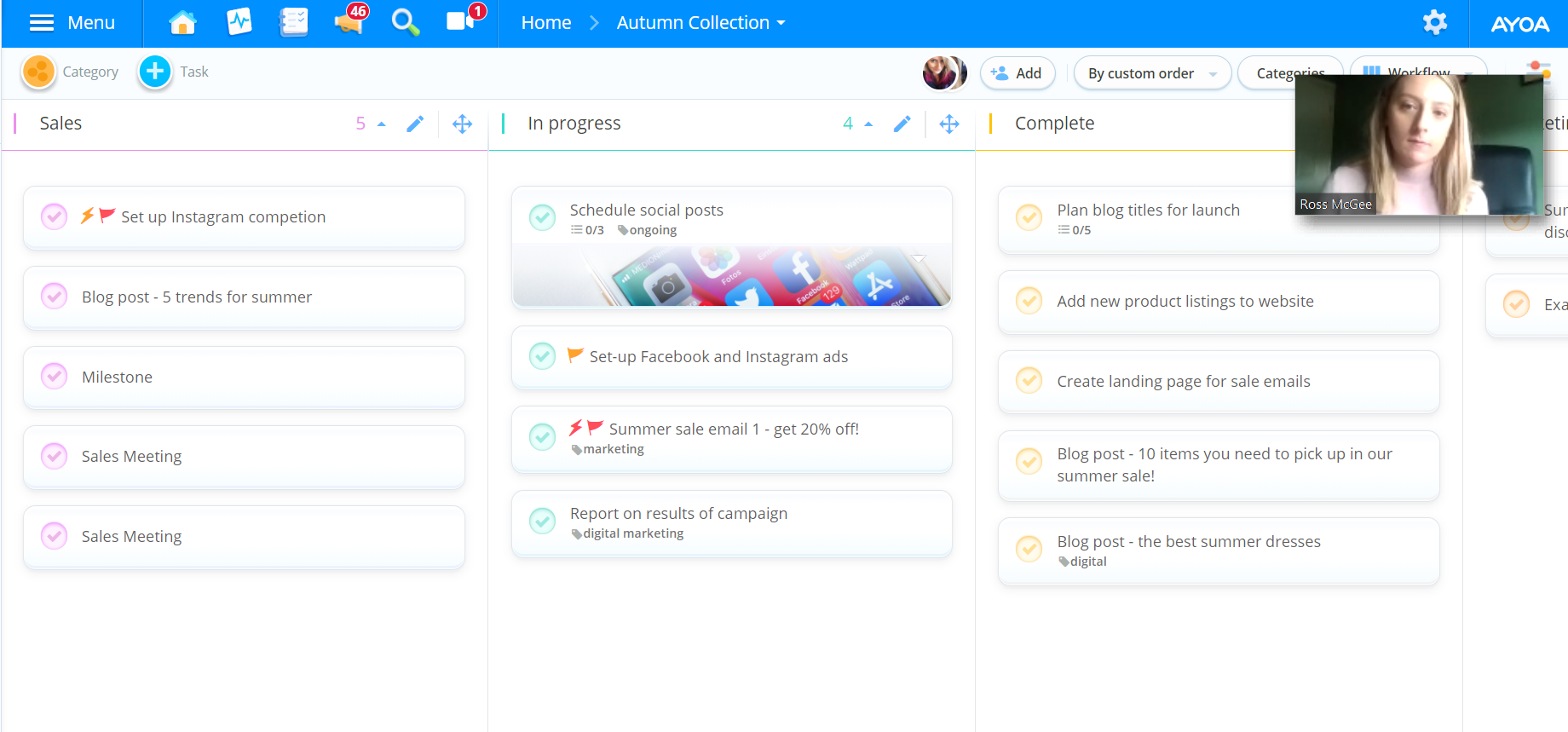 Uninstalling the Ayoa Add-on from your Zoom account.
1. Login to your Zoom account and navigate to the "Zoom App Marketplace.
2. Click "Manage" > "Installed Apps" or search for the Ayoa app.
3. Click the Ayoa app.
4. Click "Uninstall".
If you are having any issues with your Zoom integration in Ayoa please contact us. Our support hours are 9 am to 4 pm UK time Monday to Friday. We will get back to you within 24 hours.