Whenever a task you have delegated or have been working on with other team members has been completed, you'll have the opportunity to send an instant Congratulations to the person who completed it, to keep everyone in your team motivated.
Sending Congratulations to Team Members:
You can congratulate a team member for completing a task that you share with them or task that you assigned to them. For more information about assigning members of your team to a task please click here.
1. On a task, an assigned member of the task can complete it by sliding the Progress Percentage or by clicking the tick icon.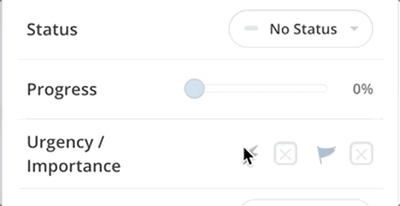 2. The person who has completed the task will be given an option to send a 'Congrats' to the other team members.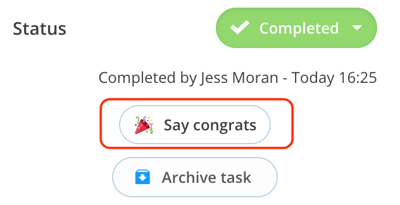 3. Click on 'Send Congrats' to send a notification to the other team members.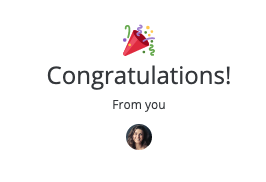 4. Once the task has been completed, other team members assigned to or following the task will receive a message in their notification centre saying 'Say Congrats' to the team member that completed the task.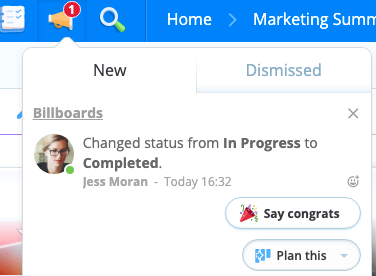 5. When the completed task will open and they will be greeted with celebratory confetti and congratulations from the team.