Task Boards are flexible and can be created for anything - from work-related Tasks to planning an upcoming vacation. Keep things simple and think about the Tasks that you have to do today, tomorrow, and over the course of the next week.
To create a Task Board:
1. Navigate to the Home page.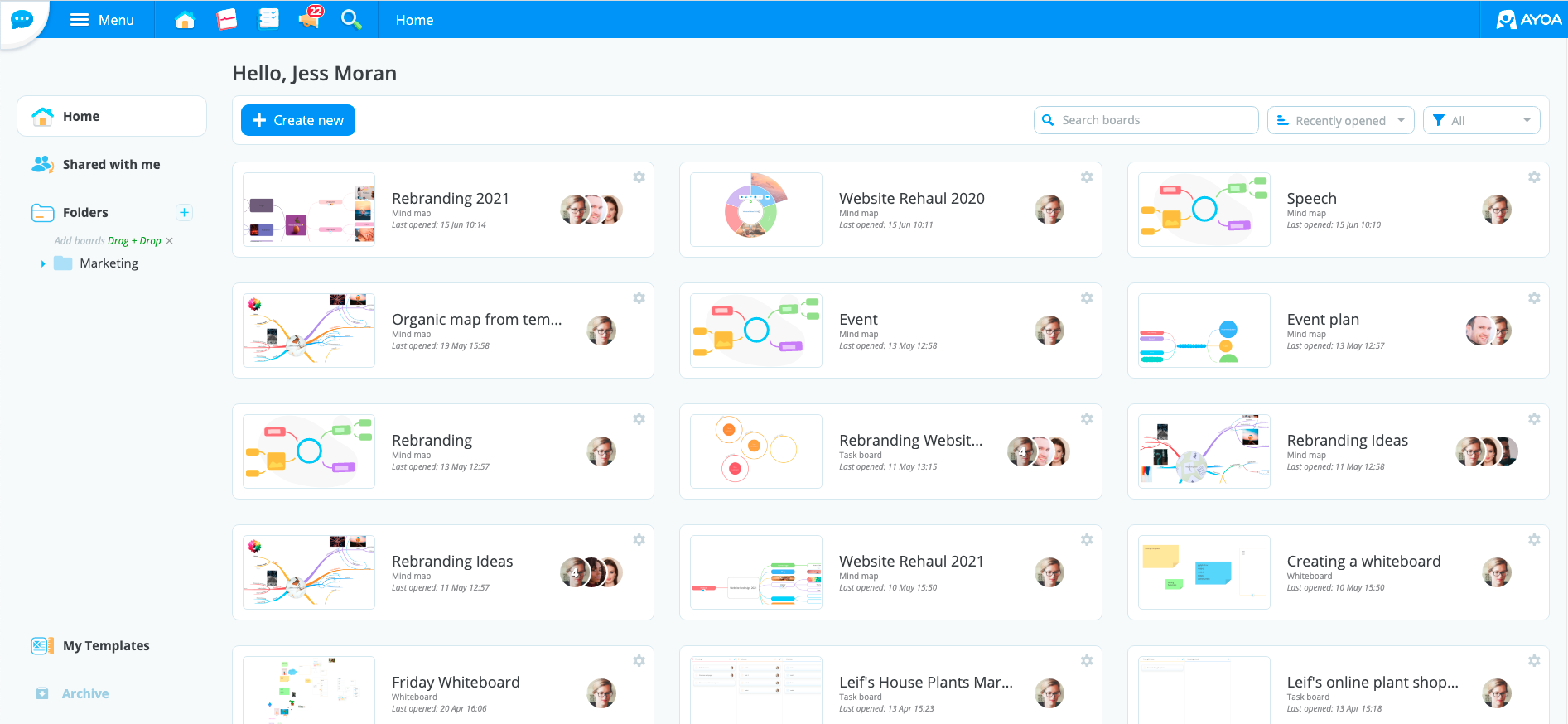 2. Click "Create new", then choose "Task board"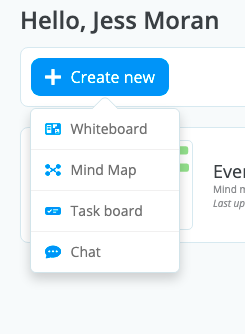 3. Then, select the style of the task board.
There is the choice of canvas view, workflow view, or Gantt timeline. Once the task board has been created you can switch between the views at any time.
If you prefer, you can choose one of the templates to start your task board.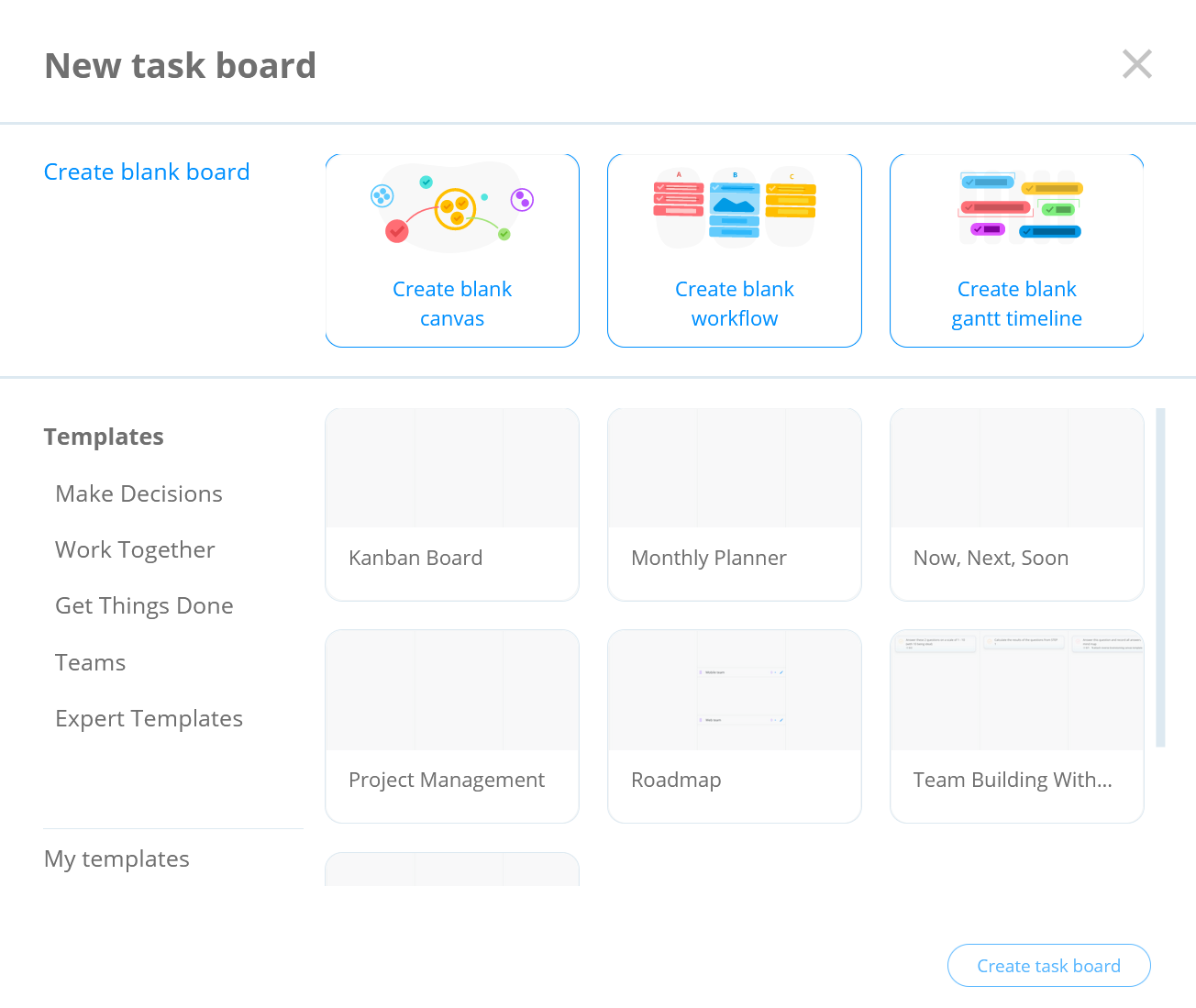 3. A pop-up will then appear, asking you to name your Task Board and optionally add a description. You will also have the option to invite others to the board for collaboration.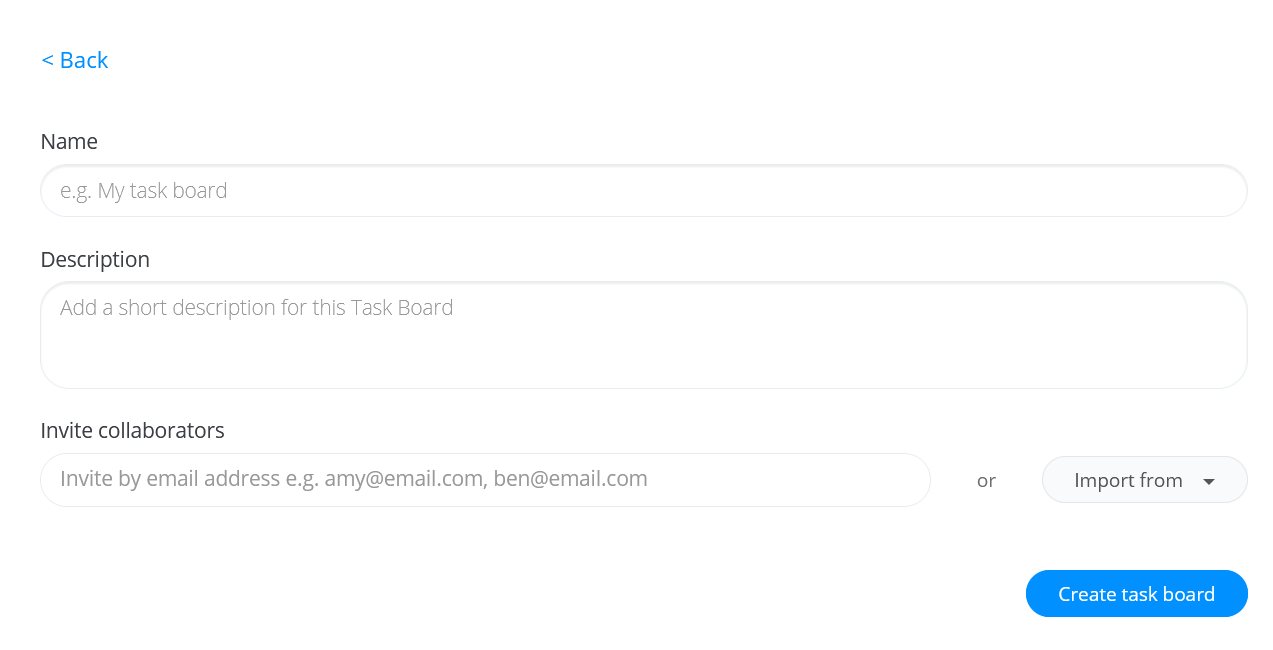 NAME: Please enter the name of your Task Board. (For example, 'Work', 'Grand Opening', 'Building Renovation', 'Errands' etc.)

DESCRIPTION: Add more details regarding the board, which can be then viewed in the board settings.

INVITE Colleagues, Groups, Friends, or Family via email or from your Google Contacts. Type in their name if you have previously worked with them on Ayoa.

4. Select Create Task Board when you're happy to proceed. As your Task Board is created, you will be taken to your Canvas workspace, ready to start populating your board with Categories and Tasks.