Filter your tasks in Task Boards to only show what you need to see. Understand how with this quick guide.
All of the tasks within a Task Board can be filtered to only show the matching tasks that you require. This is really useful for picking out certain tasks such as those with a specific date, or those which have a file attached to them. The filter types (by tags, by assigned, by importance, etc), can be combined to further enhance the filtering.
Filtering a task
1. To filter tasks, select your Task Board and then select the Filter icon situated in the bottom left-hand corner and click 'Set up Filter'.
2. Then, select the filters that you wish to apply. You will have the choice of the following filters:
Task name and notes
Assignees
Filter by Planner
Importance
Urgency
Tags
Start Date
Due Date
Tasks not started
Tasks in progress
Tasks on hold

3. Once a filter has been selected, the tasks corresponding to the filter will appear on your Canvas.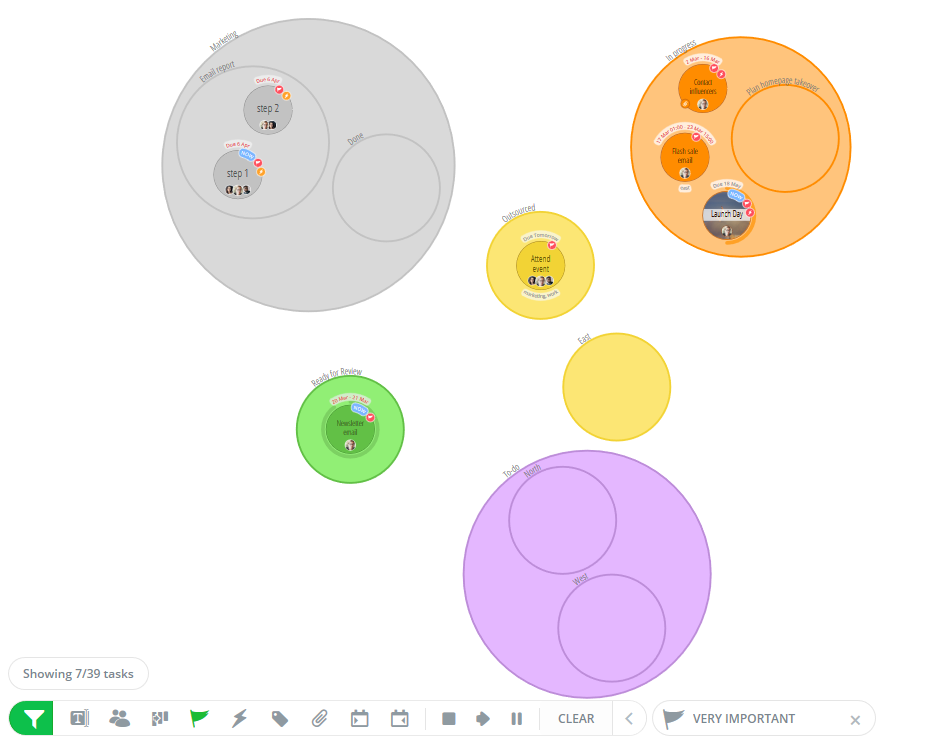 4. Once you've finished selecting your filters, your changes will automatically save to your Task Board. If you want to delete a filter, simply select CLEAR and this will delete the filters previously added to your Task Board.