Adjust the size of the segments to indicate priority for goals and ideas or to indicate how long each one is likely to take. Additionally, hiding and revealing segments could be used as flashcards, revision, or revealing ideas during a presentation.
Adjusting Segment Size.
1. To adjust the size of a segment, hover over the boundary between two segments. An arrow will appear.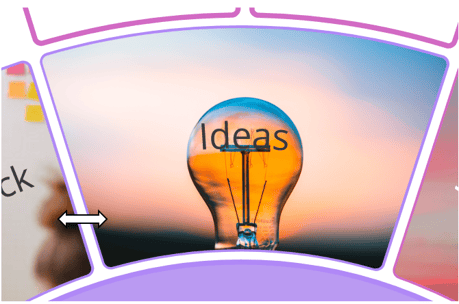 2. Drag the arrow back or forth to adjust the ratio between the two segments.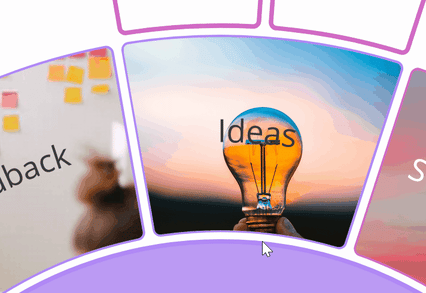 3. Release the mouse to apply the changes.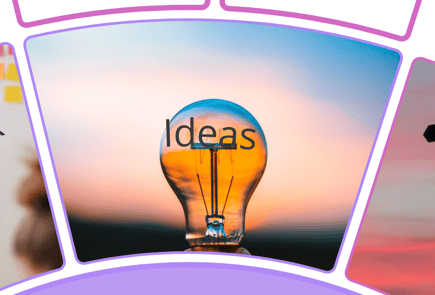 4. If a segment does not have any siblings, adjust the parent segment to adjust the size of that segment.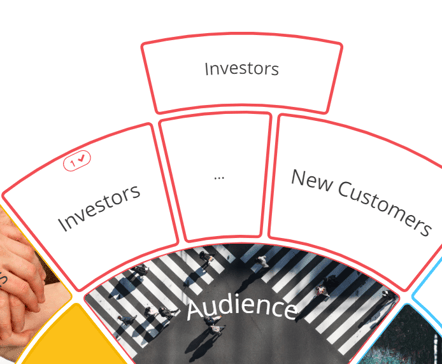 5. When adjusting the size of a segment, if you decrease the size of the segment to a smaller width than the text, it will not display in full on the map.