If you want to leave feedback or add extra information to a whiteboard element for context there are a couple of different options.
1. Voting allows you to gives elements a thumbs up to show your approval
2. Notes give you space to create detailed, formatted text
3. Comments allow you to give feedback and communicate with others.
Voting
1. First. turn voting on in the display options.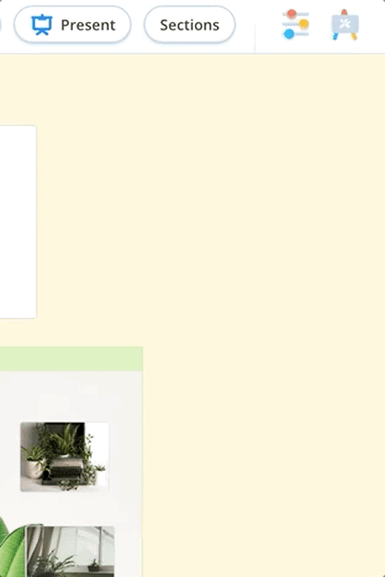 2. Now when you click on any element you will see an extra option in the pop-up toolbar.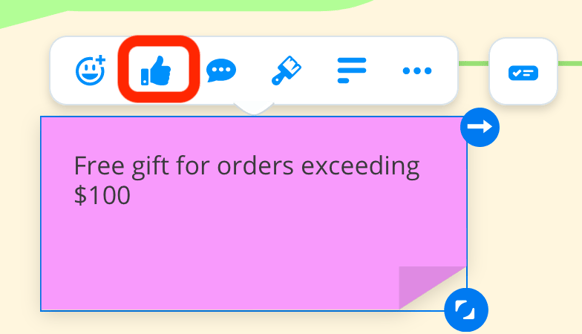 3. Click on the thumbs-up icon to add a vote.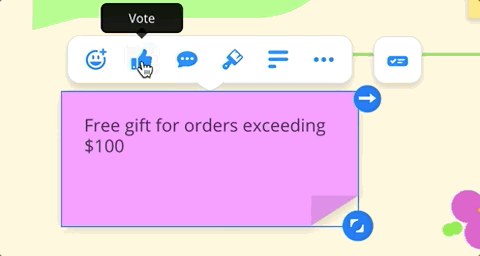 4. When multiple people vote on on the same element, the vote icon will go up.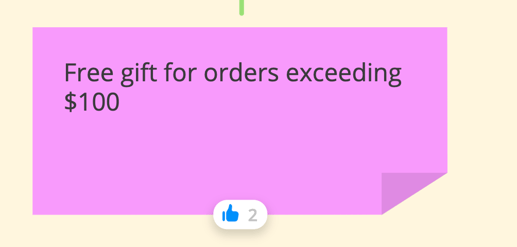 5. To remove your vote, click on the vote icon again.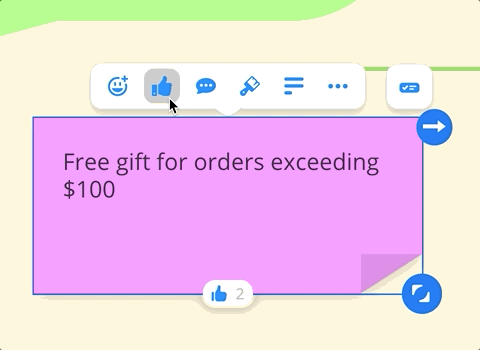 Adding Notes to a Whiteboard element
1. Click on the whiteboard element.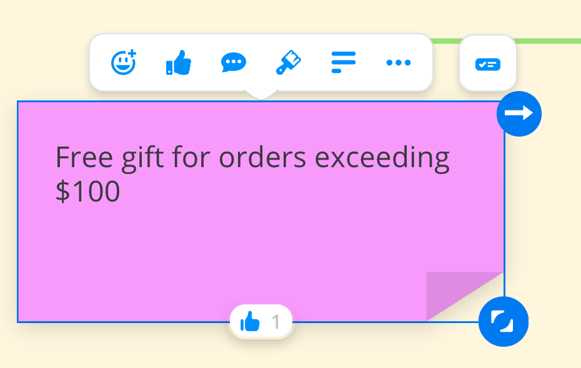 2. Click on the notes icon.

3. This will open up the notes tab.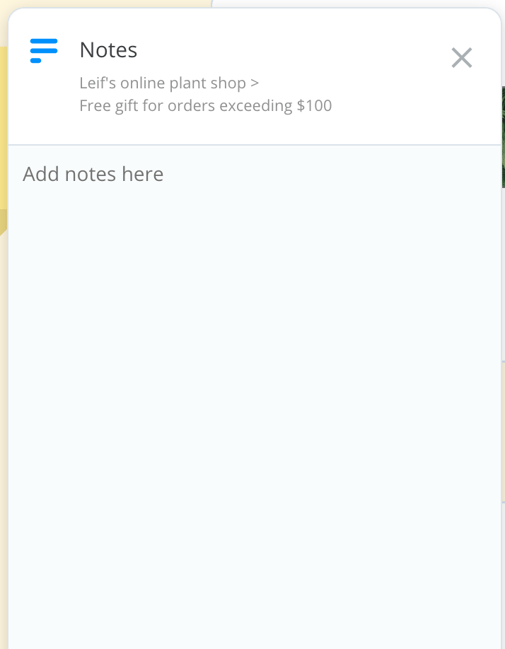 4. Click "Add notes here" to open the note editor.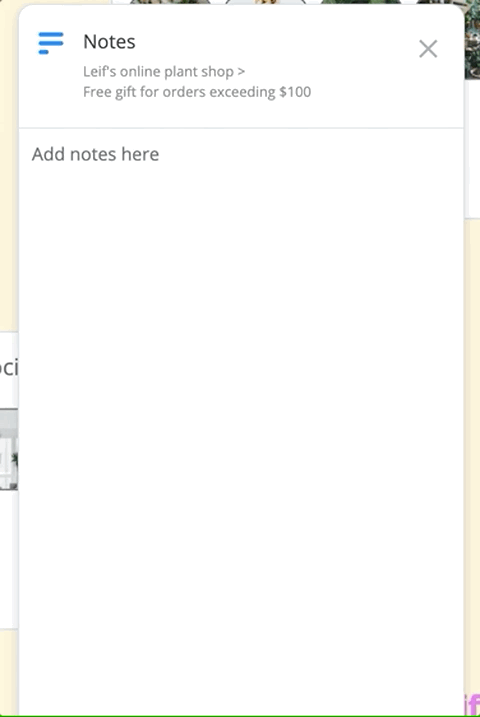 5. Type the content of the note.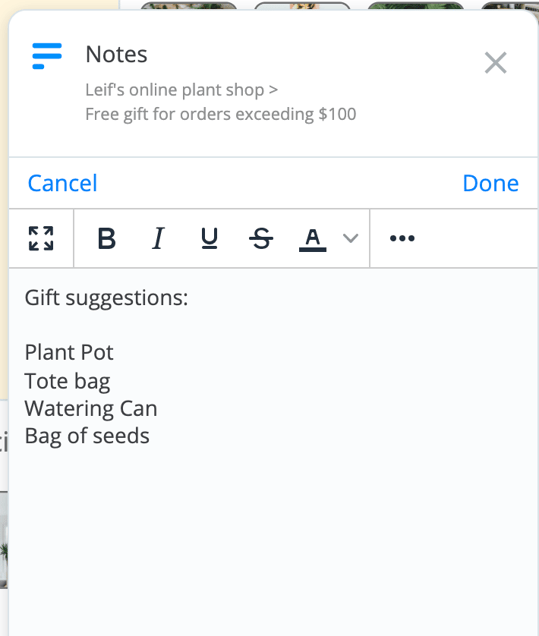 6. Use the rich text format options to style the text.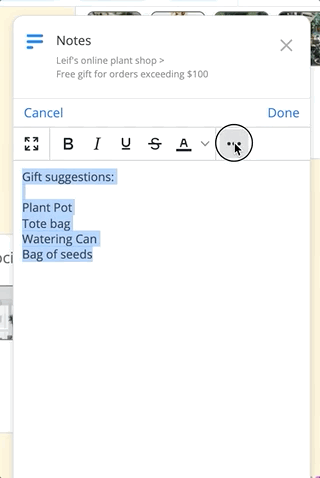 7. Click done to save the note and close the editor.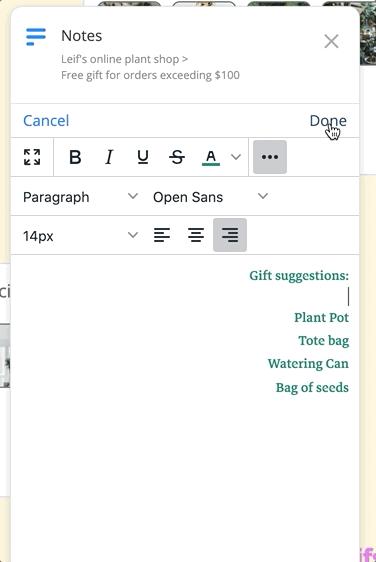 Adding Comments
1. Click on the whiteboard element.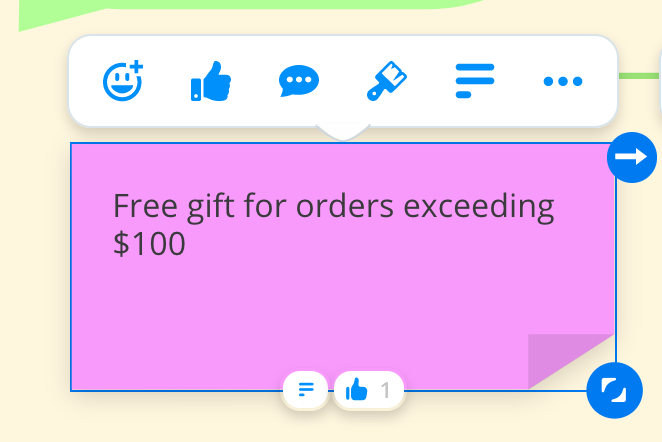 2. Click on the comments icon.

3. This will open the comments tab.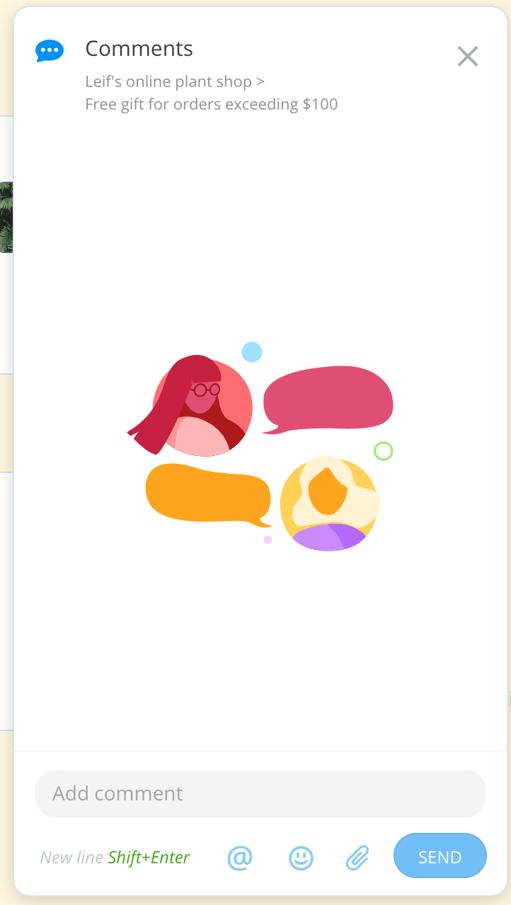 4. Type in your comment.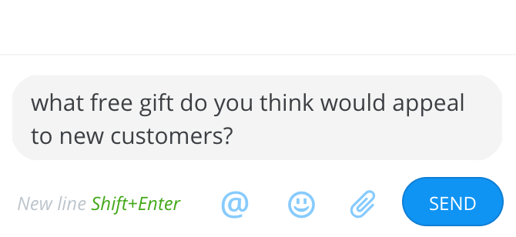 5. You can use @ to direct message other people on the whiteboard. This will send them a notification.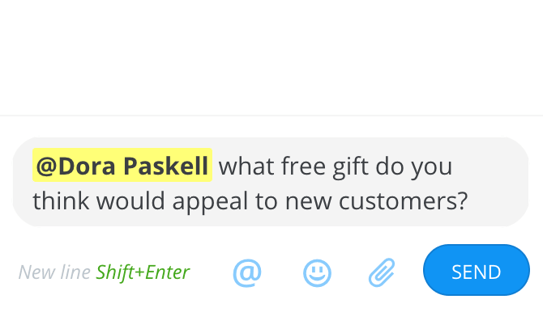 6. You can also add attachments such as images, web-links and documents.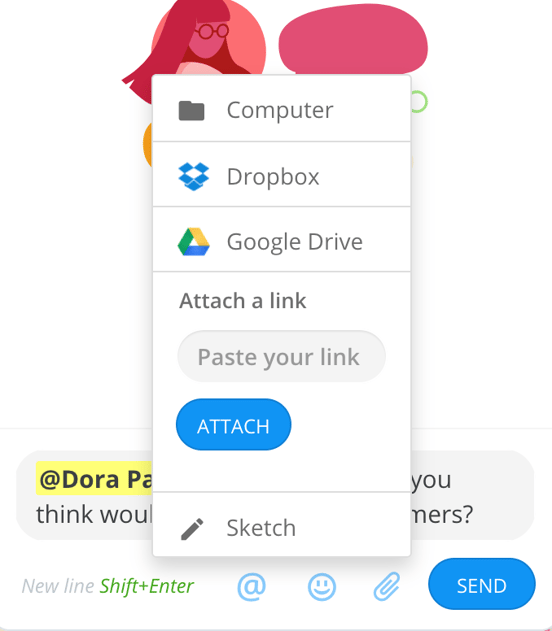 7. Once you are happy with the comment, click Send.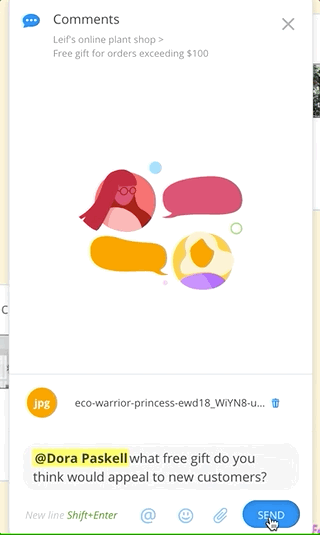 8. The comment will show who made the comment and the date and time, so it's easy to keep track of feedback and conversations.