To save time, you can create templates of your most used mind maps so that you can quickly and easily create content.
Creating a New Template
To create a template from an existing Mind Map open your mind map.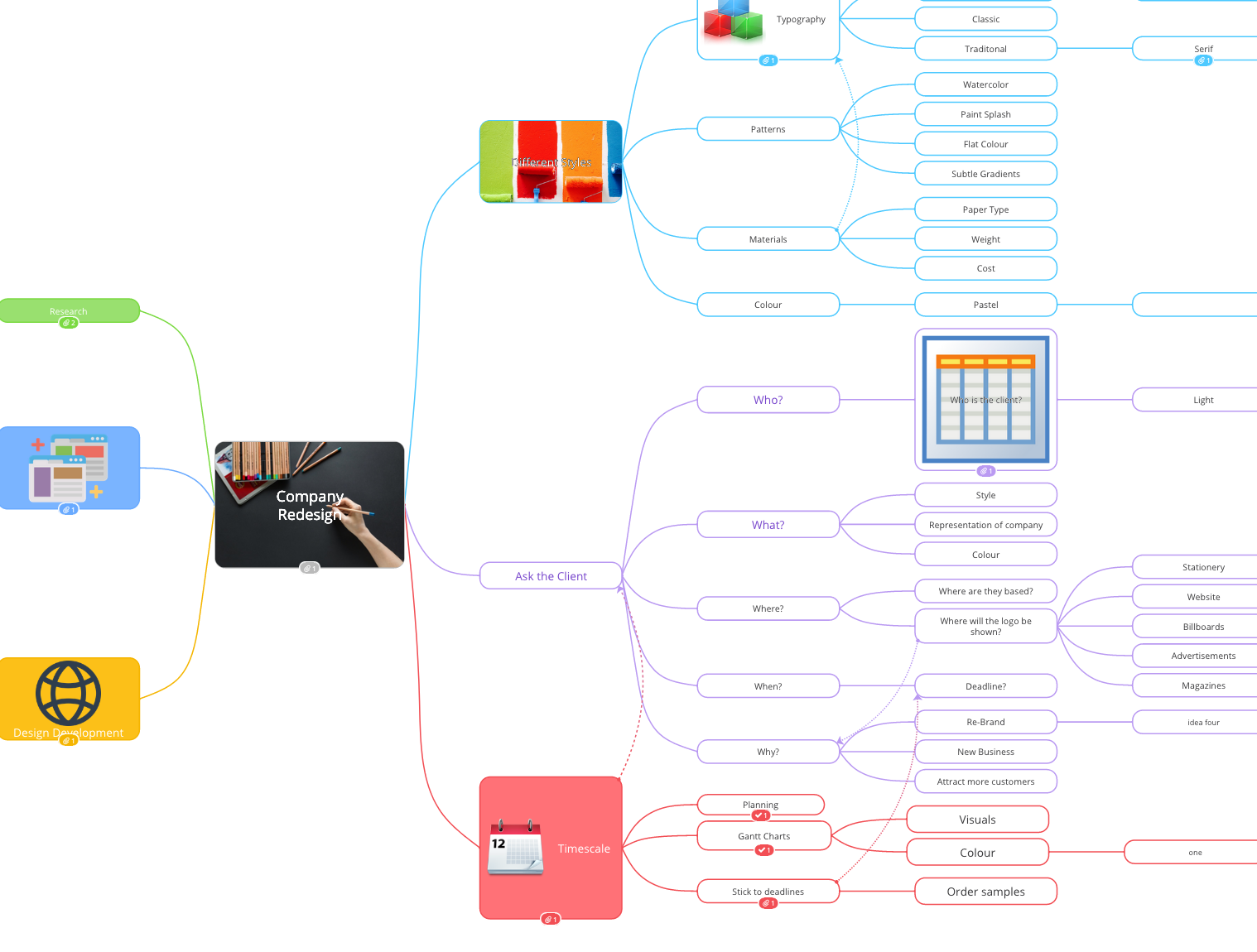 Then, open the board options menu.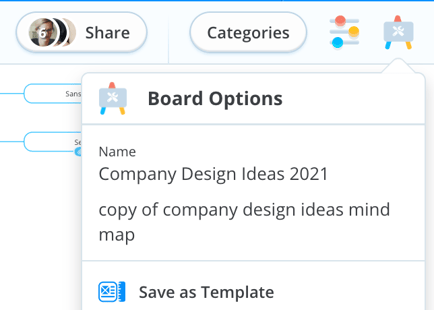 Once open click "Save as Template"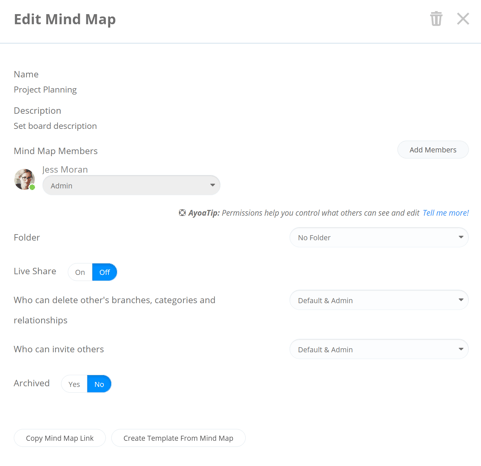 Choose a name for your template and click "Create Mind Map Template"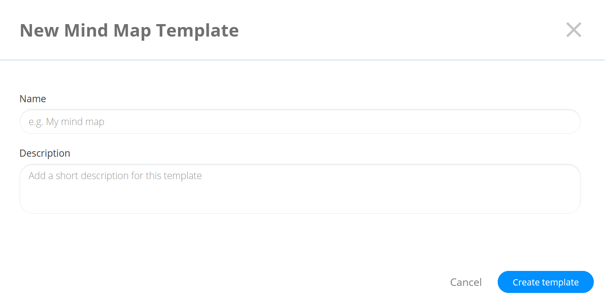 The new template will open.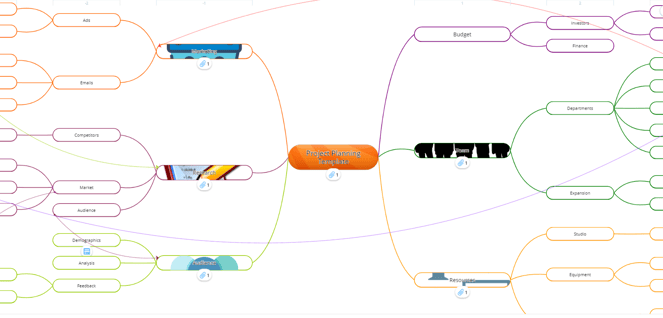 To create a brand new template, first, go to the Home Page and then the My Templates section at the bottom of the page.
Choose the '+ New' button at the top of the page and the drop-down menu will be shown with the Mind Map Template option.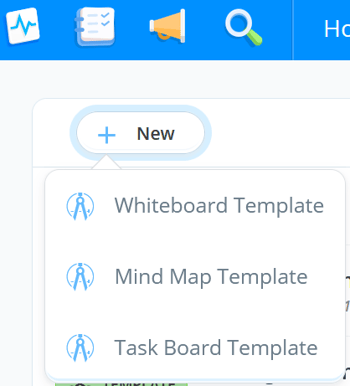 When choosing the Mind Map Template, a new window will open for you to name your template. Click 'Create template' when done.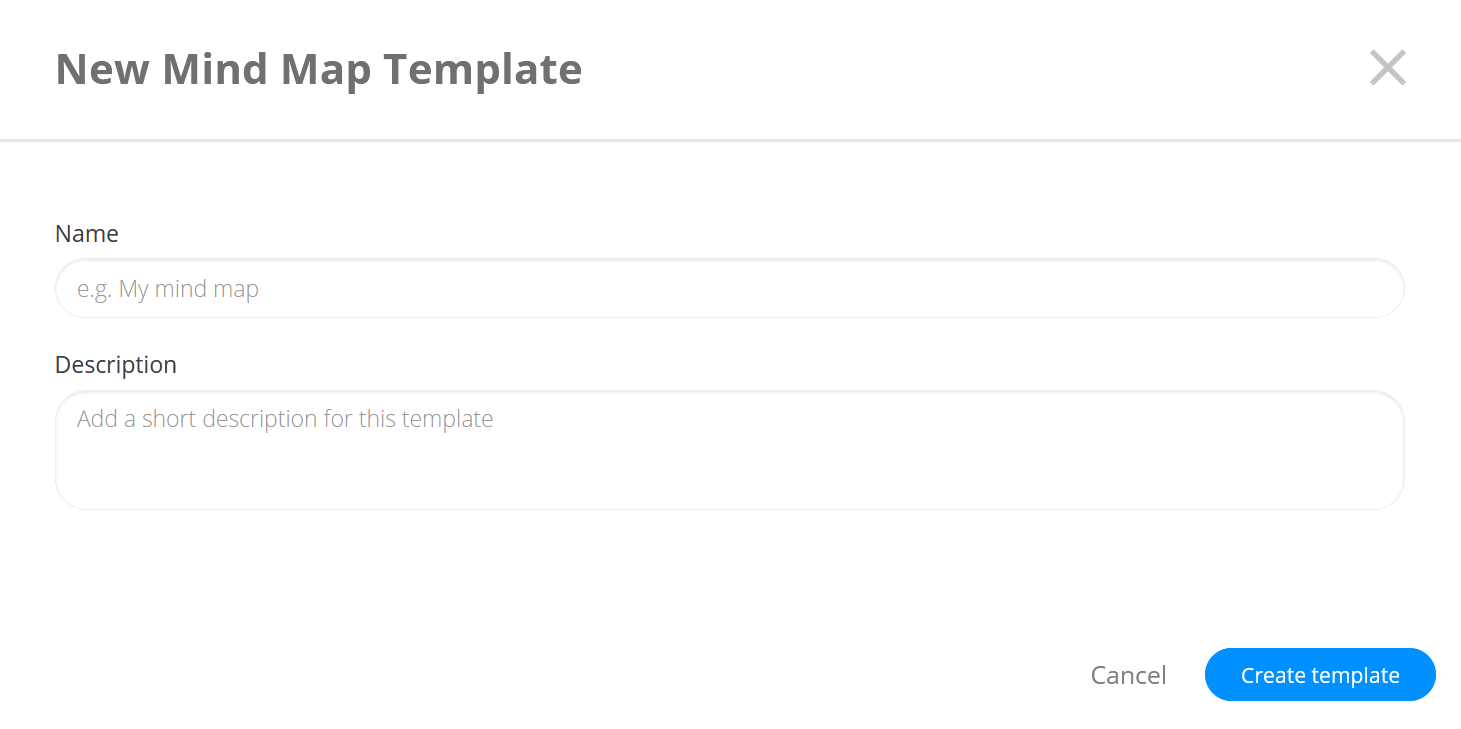 You will then be taken to a new mind map where you can start building your map!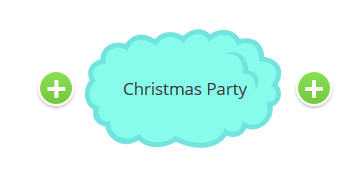 Creating a Mind Map from a Template
You can create maps from templates you have made yourself, or choose from a list of pre-made templates for different mind map topics.
To create a mind using a template, first, navigate to the Home page and choose 'Create new', then choose "Mind Map"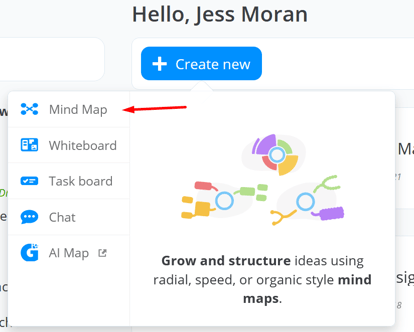 With the next step, you will have a window where on the left-hand side, you can choose the pre-made template or one created by you.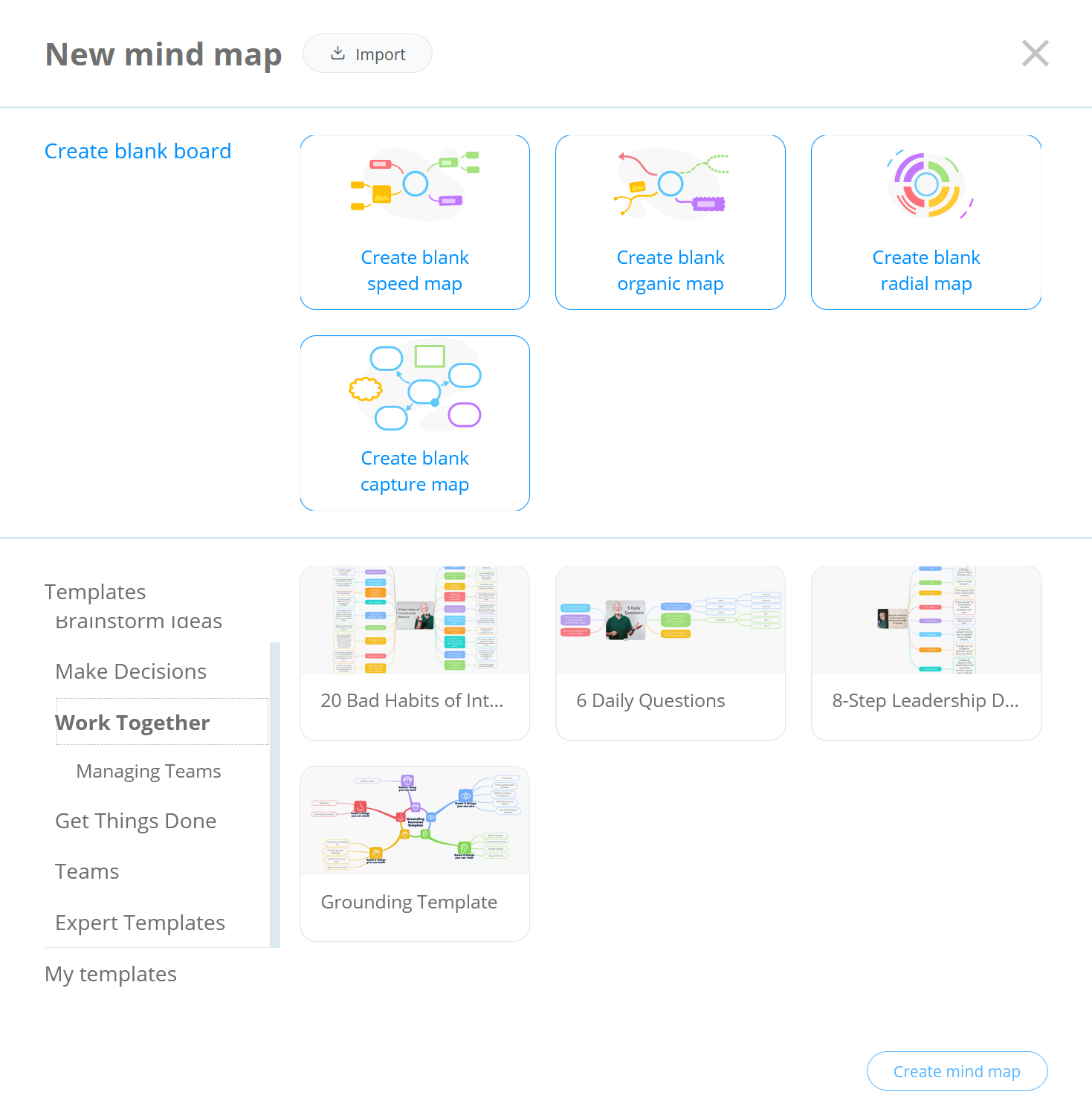 Then click on the chosen template and select 'Create mind map'.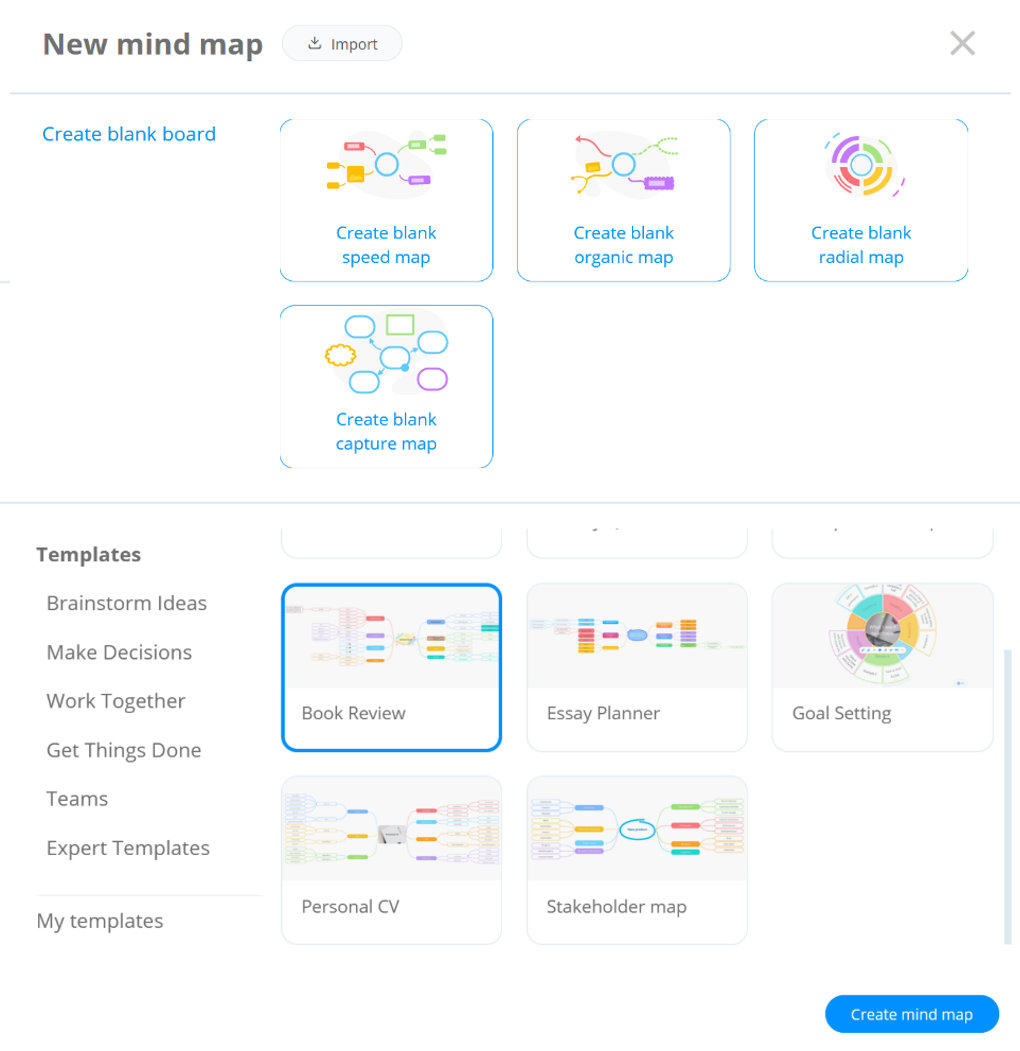 You can then set a new map name or keep the name on the template.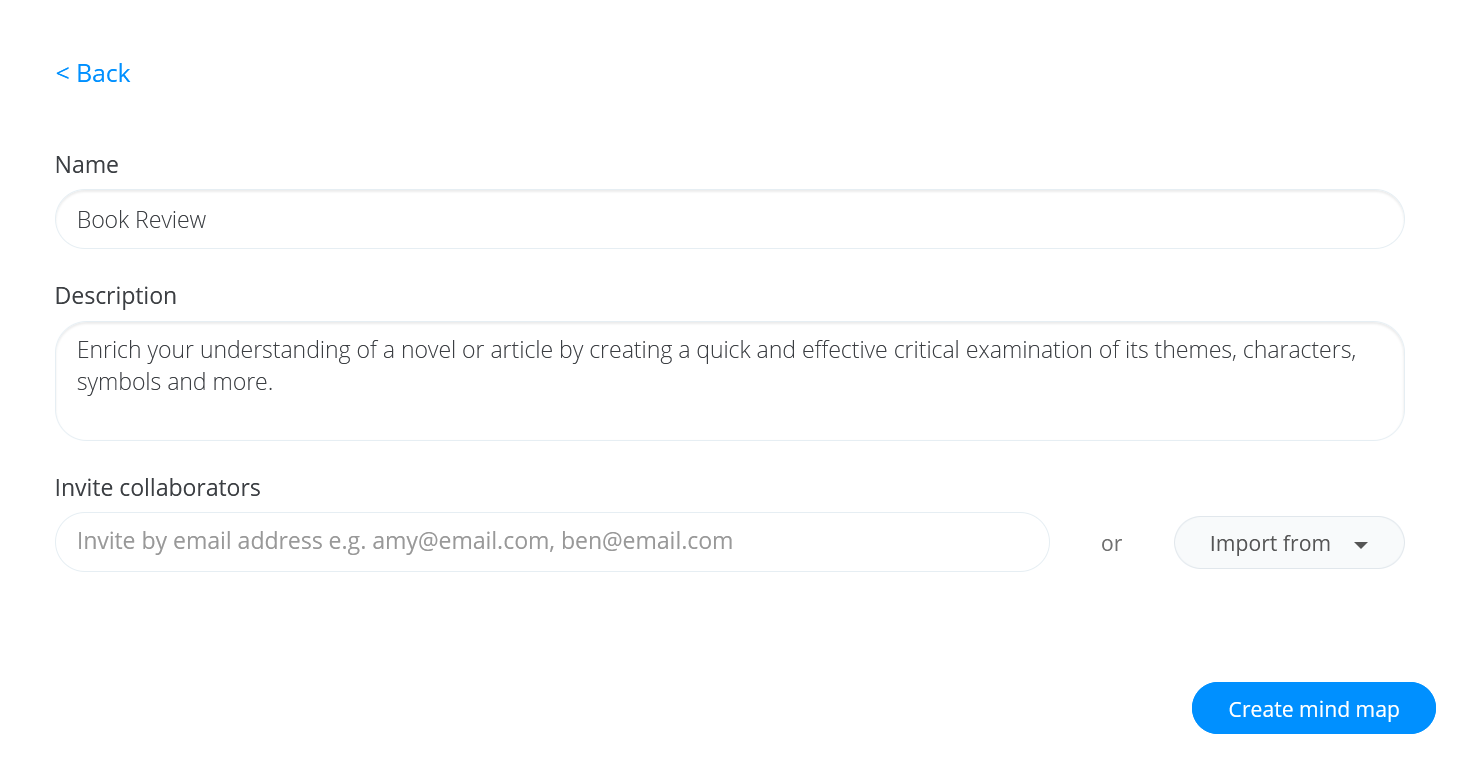 This will open a new Mind Map from the chosen template that you can instantly start editing and adding to.

You can also create a Mind Map from an existing template, by going to the Home page and My Templates section in the bottom left.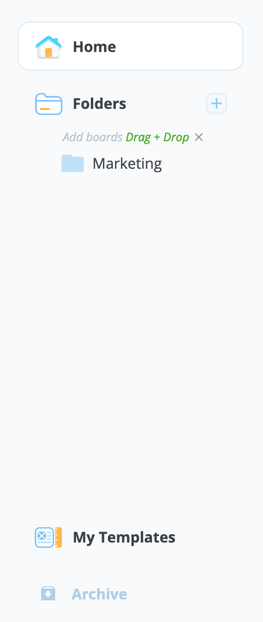 To create a map, just simply click on the chosen template.