By sending your tasks from Ayoa to Evernote, you can explore your ideas, opportunities and actions further. Learn how with this quick guide
Evernote provides you with a workspace to plan out your decision-making process and jot down everything related to the task that you need to get things done.
1. To send your tasks from Ayoa to Evernote you will first need to ensure that Ayoa for Evernote has been authorized. Once the sync has been authorized, open your Ayoa Task Board and select the task you wish to send to Evernote. On the task sidebar, click on the 'More' tab, then click 'Send Task To Evernote'.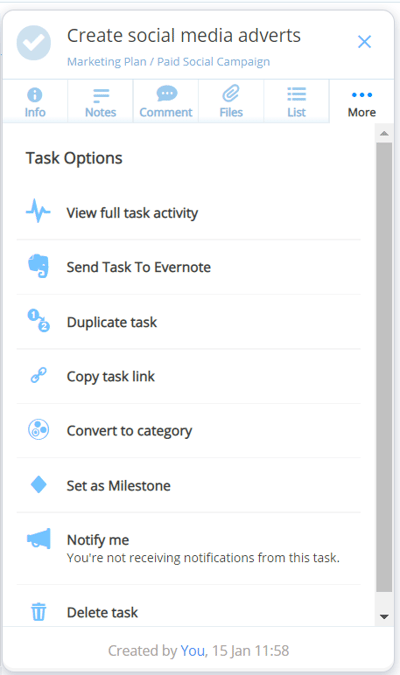 2. You will then need to select the Evernote notebook that you want to send the task to from the drop-down box. When you have chosen the desired notebook, hit the SEND button.

3. Your task will now be available in Evernote as a new note. To view the new note, select View in Evernote.

4. Your task is now in Evernote as a new note and is ready for you to start planning and writing. You will notice the Ayoa tag in Evernote which shows that it is synced with Ayoa.