Available on Ayoa Ultimate, the Team Pulse dashboard provides you with a quick way to check what each member of your Ayoa plan team is working on each day and what the main priorities are.
The Team Pulse dashboard allows you to share your plans for the day with your colleagues who are part of your Ayoa plan, as well as giving you an insight into what others are working on.
Please note that users on separate subscription plans can not see each other's pulse updates at this time.
To access the Team Pulse dashboard, click on the new icon in the blue menu at the top of the app (in-between the Home and My Planner icons). You can also navigate to Team Pulse through the left-hand menu.

Also you can use the Team Pulse tab in the side Menu.

Once you've navigated to the Team Pulse dashboard, simply type in your plan for the day, explain what you're currently working on or share some news with the rest of your team. If you're on a single user plan, you can use this feature to outline your goals for the day and use this as a reminder of what you need to focus on. This will ensure that you're always kept on track.

You can add emojis to your status, as well as mention other user or add an attachment.

Your status for the day will be shown in the main thread that appears when you open the dashboard. You will also be able to see the updates that other users have posted that day.

With the 'Comment' button underneath each of your updates, other users can add comments regarding your plans or start a conversation with you directly in Ayoa Chat. You can also use this button to comment on other users' updates, as well as add emoji reactions, attach files and start a private conversation in Ayoa Chat.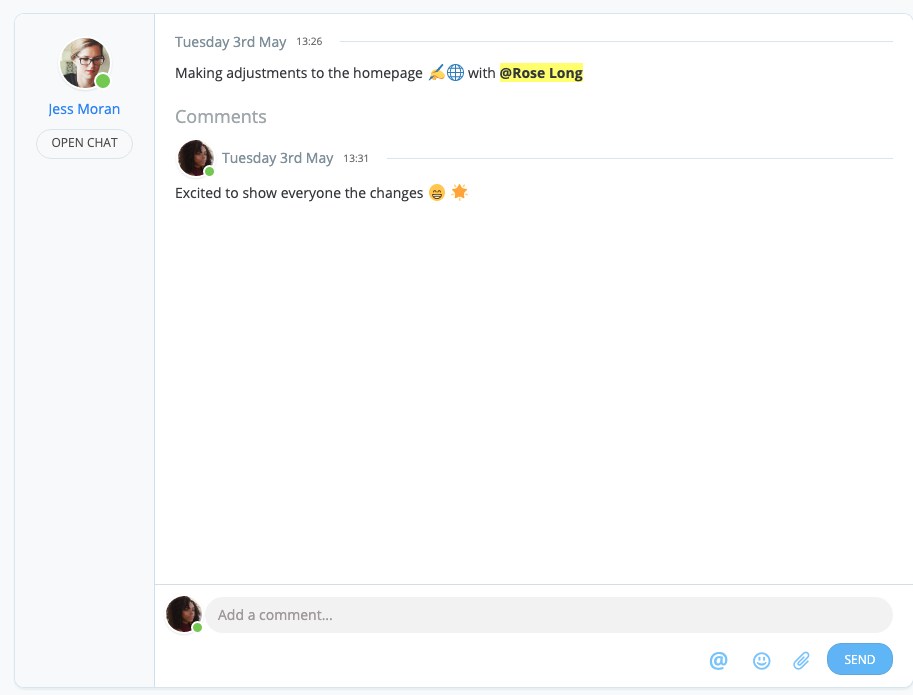 Above the list of updates, select 'All' to view all of the previous statuses that have been added by users. You can also choose to view just the updates that were added that day or during the previous day.

To check the daily plans of a particular user, click the arrow next to 'Everyone' on the left-hand side of the dashboard and select the user.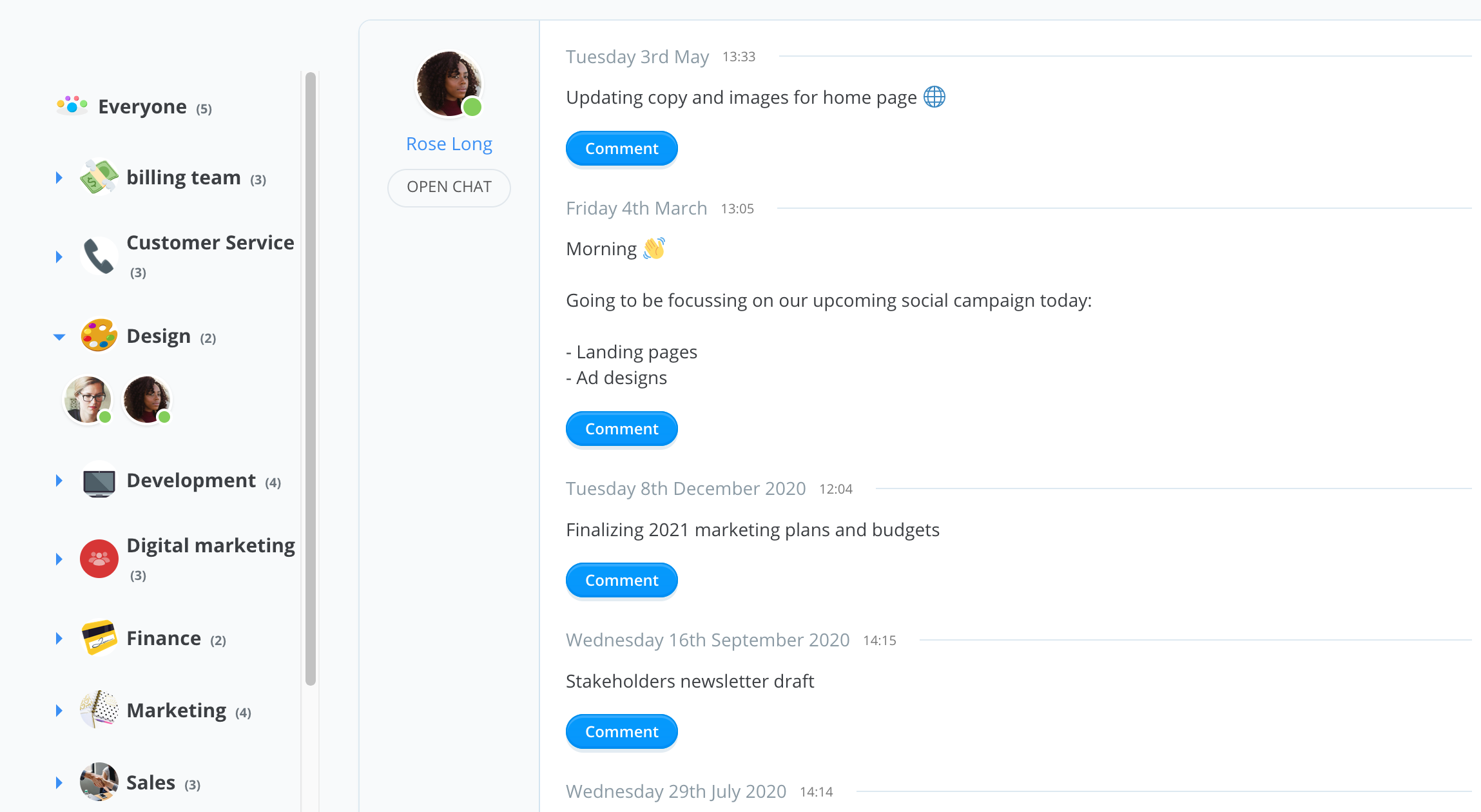 You can also just view updates from users that have been added to particular User Groups you have created in Ayoa. If you know which user you are searching for, this offers a quick and easy way for you to find their updates and see what they've been working on.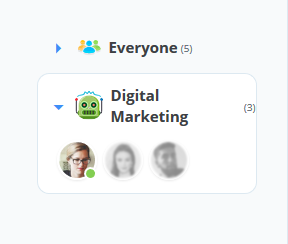 *If you can't see someone's pulse update, please check that you are both in the same Ayoa Team.