The multi-select tool can be used to quickly customise text and branch styles in your Mind Map.
Using Multi-select on Mind Maps
1. Open the mind map.

2. Click on the multi-select tool in the toolbar.

3. Drag the bounding box around the section you want select, then release.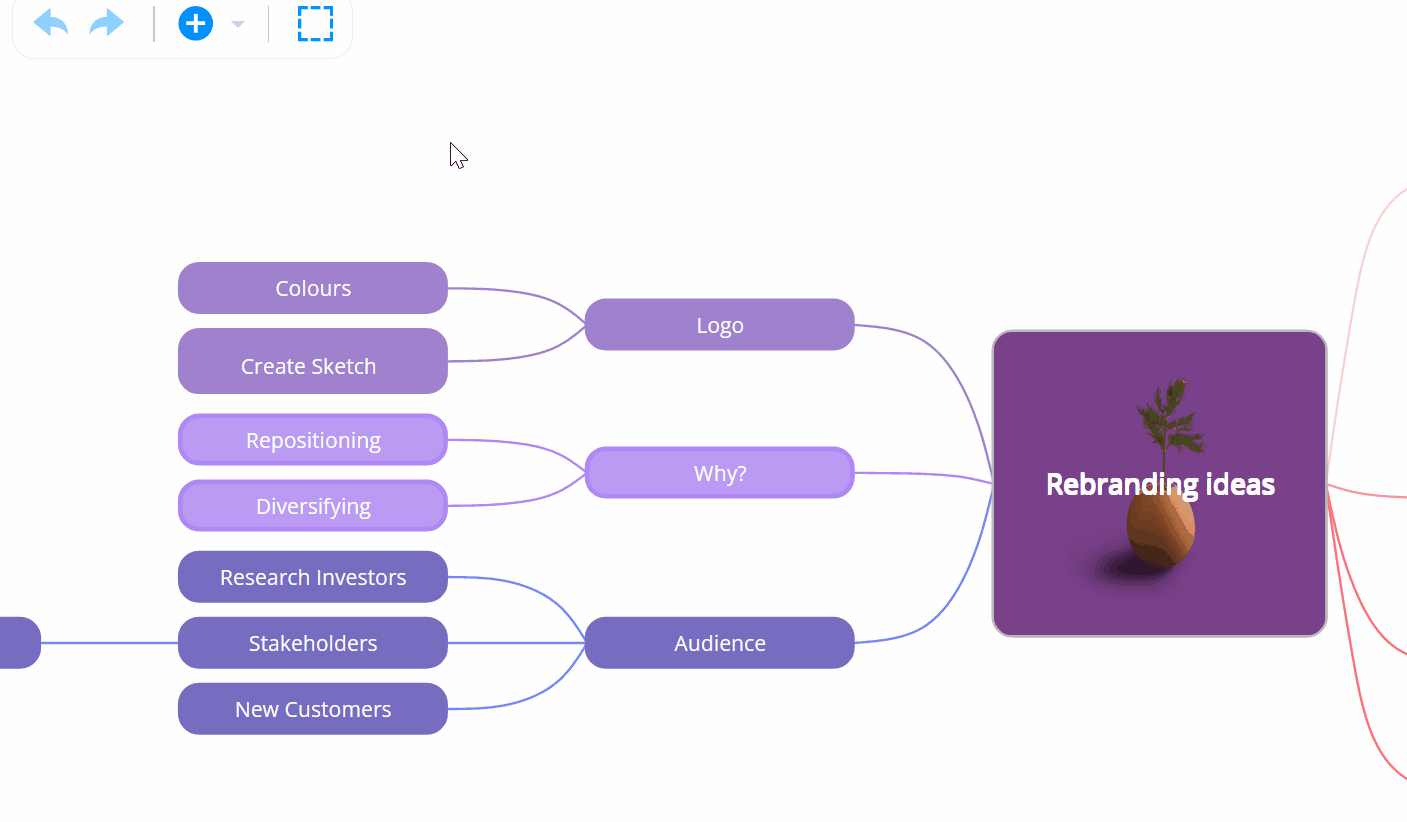 *You can also select branches when holding the CTRL button/ command on your keyboard and clicking on the chosen branch.
4. The multi-select menu will now open. You can use this to change the branch style, box style, colour and text formatting of all the selected branches.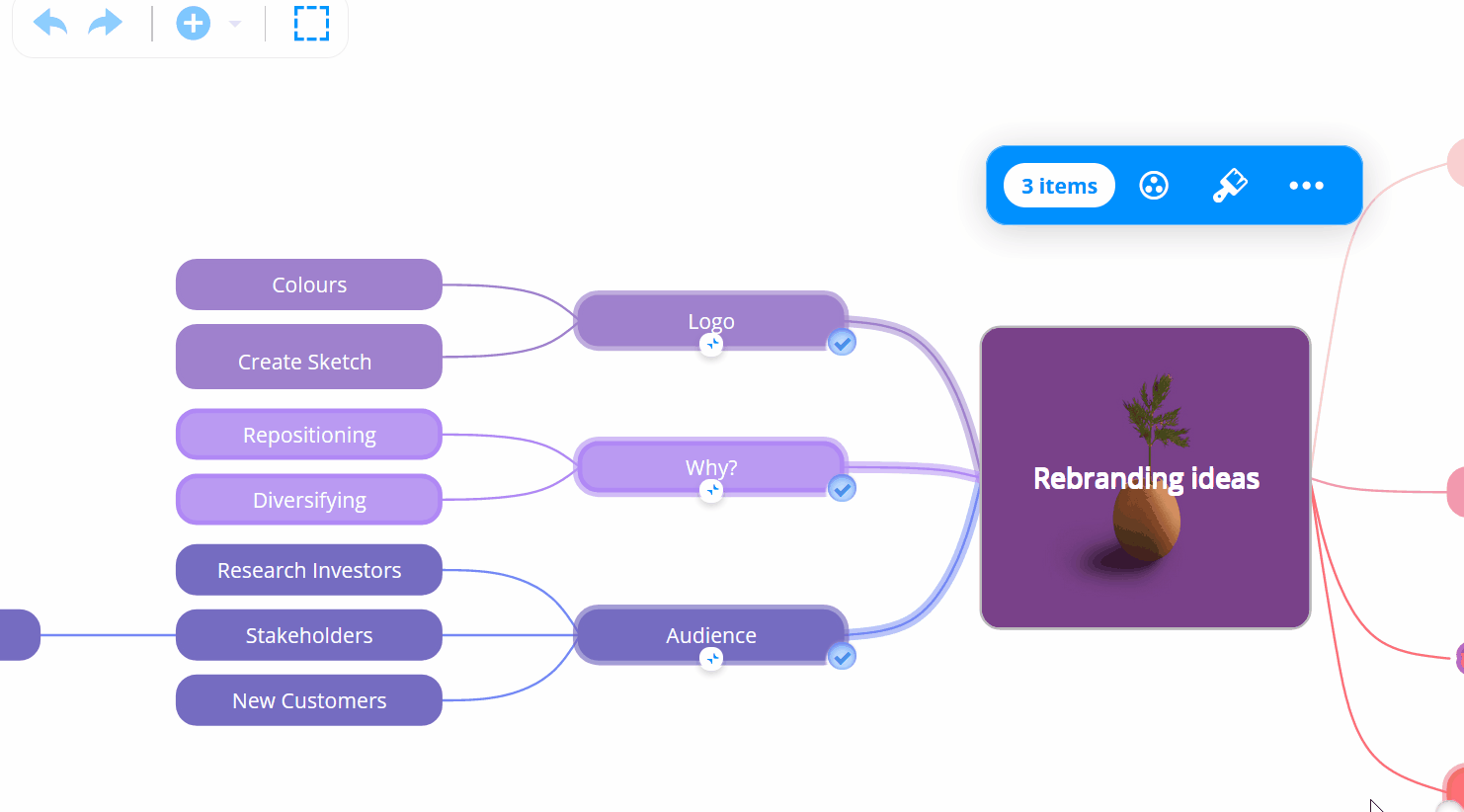 * You can also right-click on the selected branches to open context menu: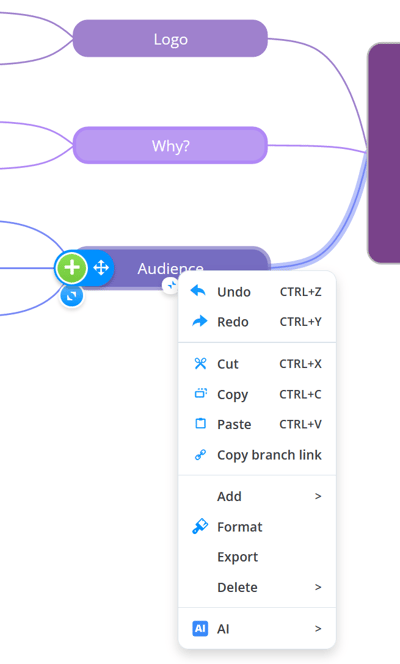 5. Choose your styling, then click Done to update the branches.