Capture complex ideas easily by recording audio notes directly to your branch. Play them at any time and use them to develop your mind map further. Exclusive to Ultimate
Use audio notes to capture quotes, quick ideas or quick discussions and interviews.
Audio notes can be a maximum of 5 minutes long.
Currently only available on the web app.
1. Open a mind map.

2. Click on the branch to select it, then either click on the attachment icon on the main toolbar.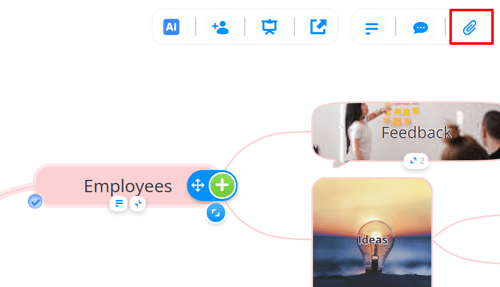 Or, right-click on the branch to open the context menu.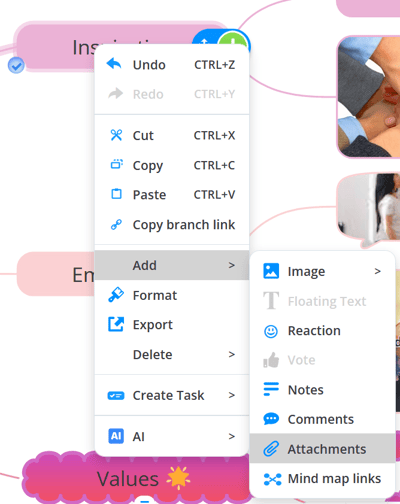 3. Go to the Audio tab and click on Click here to record an audio note.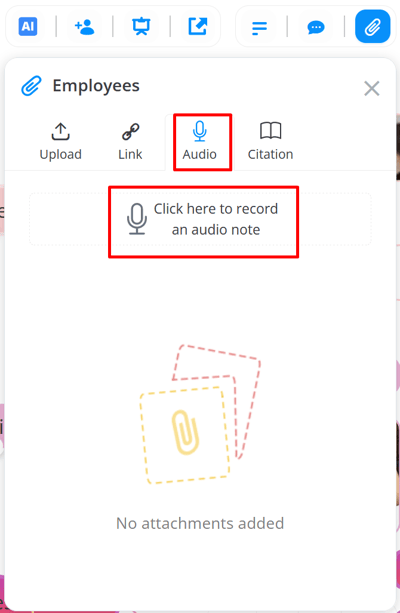 4. Your web browser may ask your permission for Ayoa to use your microphone. Click Allow.
You will now have the option to start your recording, click Record to start: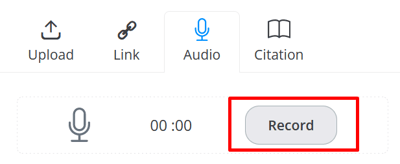 5. Once you start recording you will will see a timer start indicating how long the recording is. Click Stop to stop recording.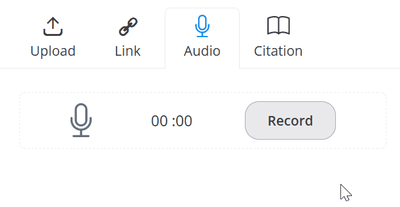 6. Once you've finished the recording, you can preview it by clicking the play button. To save the audio note click the tick icon, to delete it click the cross icon.

7. Once saved, the audio note will be added as a playable sound file on your branch attachments.