List your tasks by urgency in Ayoa on iOS and Android simply and quickly so you can focus on what's important.
The Task Board lists view allows you to order your tasks by Urgency. Tasks are grouped into 3 urgency lists: Very High Urgency, High Urgency, and Normal Urgency.
A List of Tasks by Urgency:
1. To view a list of tasks within a board, tap the Urgency situated at the top of the header bar.

2. Once there, all tasks within your task board will be displayed in Urgency lists that can be scrolled sideways.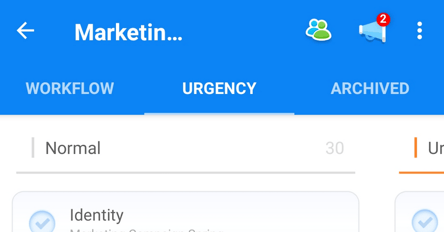 3. The lists will be sorted into order of the urgency levels corresponding to each task. Tap right to left to see each list. To learn more about applying urgency levels to tasks, visit our article available here.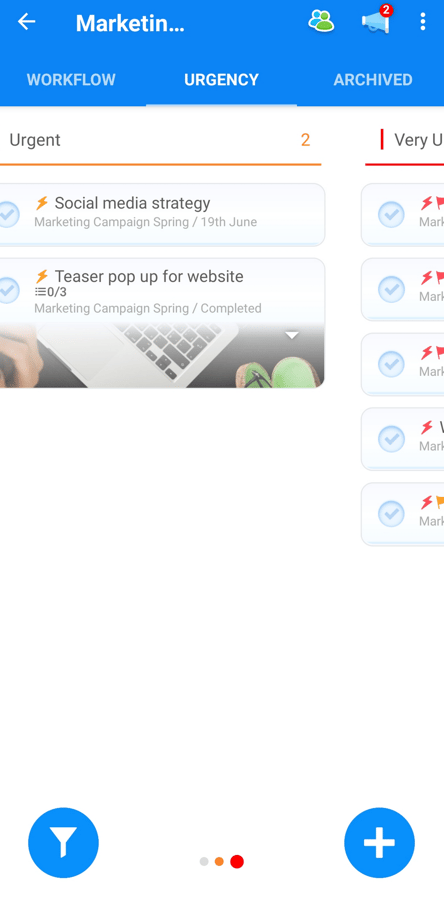 4. Tasks will be sorted into groups according to normal, high and very high levels of urgency. Within the task board view you are able to sort existing tasks and add new tasks directly to the list. To add a new task, simply tap on the + icon situated under the appropriate urgency level to create a new task.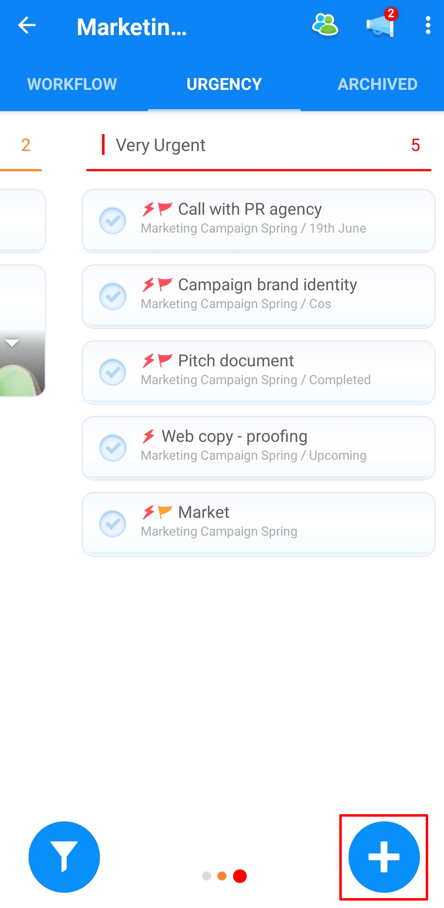 5. Enter your the task details, then tap 'Add'.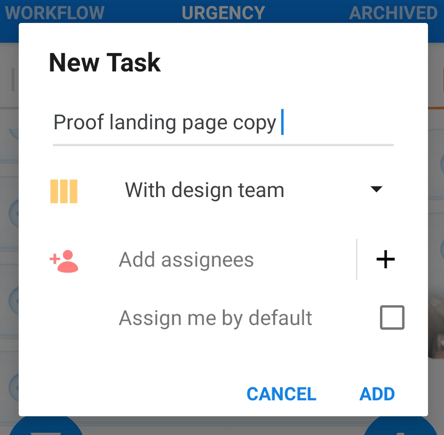 6. The task will now be added to that urgency list.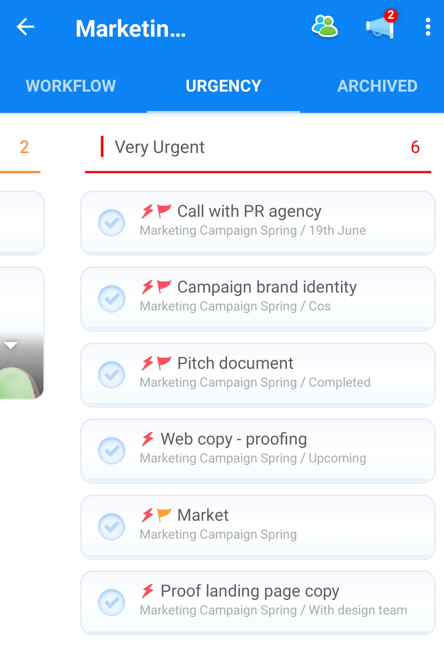 7. To change the urgency status of a task, simply tap on your task and edit their levels accordingly.
8. Changes will automatically be saved and re-ordered in the list view.